Toontrack has launched its latest drum grooves pack Prog Grooves MIDI, a collection featuring basic rock MIDI performed in a variety of time signatures.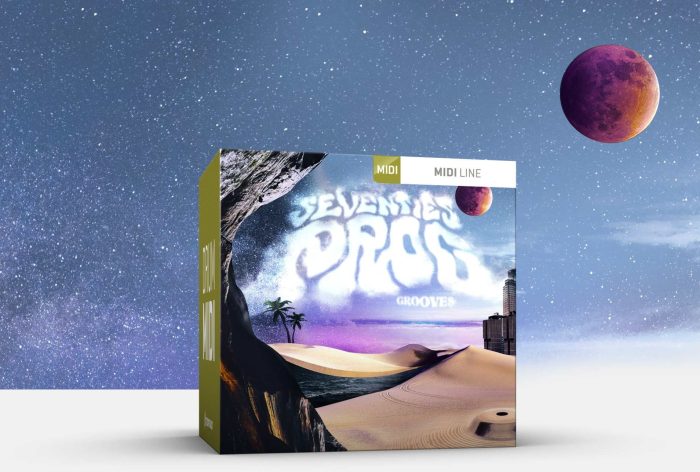 By the end of the 1960s and continuing well into the late '70s, bands like Emerson, Lake & Palmer, Kansas, Rush, Pink Floyd, Yes, King Crimson, Jethro Tull, Genesis and Styx were in the vanguard of a musical shift in rock. Suddenly, uncommon time signatures, long solos, technical passages, dragged-out instrumental parts and lyrical themes out of this world not only became common but largely accepted even on a commercial scale. In short: the prog rock scene that rose during this period applied extra everything – to everything. Maybe so the most in terms of drums. To this day, the timeless chops of Neil Peart, Phil Collins, Bill Bruford, Alan White and many others continue to inspire and set the bar.

In the wake of this musical overthrow and inspired by the iconic drummers of the era, the Seventies Prog Grooves MIDI pack takes off. But although this collection of MIDI offers its fair share of technicality, the main idea behind it was to keep it plain, simple and easy to understand.

Literally covering the entire gamut from 4/4 all the way up to 11/8, this MIDI pack offers an enormously broad foundation of grooves for anyone looking to spice up their songwriting with some basic, tight and classy drumming. May be that it's delivered in a somewhat challenging format time signature-wise, but change is often what brings out the best of new ideas. Up for it? Start writing!
Seventies Prog Grooves features
Drum grooves and fills inspired by the vivid 1970s prog rock scene.
Featuring unusual time signatures but performed to keep a basic and easy-to-understand feel throughout.
4/4, 5/4, 5/8, 6/8, 7/4, 7/8, 9/8, 11/8 in straight and/or swing.
Bands used for inspiration and reference: Kansas, Rush, Pink Floyd, Yes, King Crimson, Jethro Tull, Genesis and Styx (to name a few).
Also available are two new MIDI packs for modern pop music production.
The Modern Pop Grooves MIDI pack brings another collection of grooves and fills, perfect for any curious and creative songwriter looking for a palette of new foundational ideas.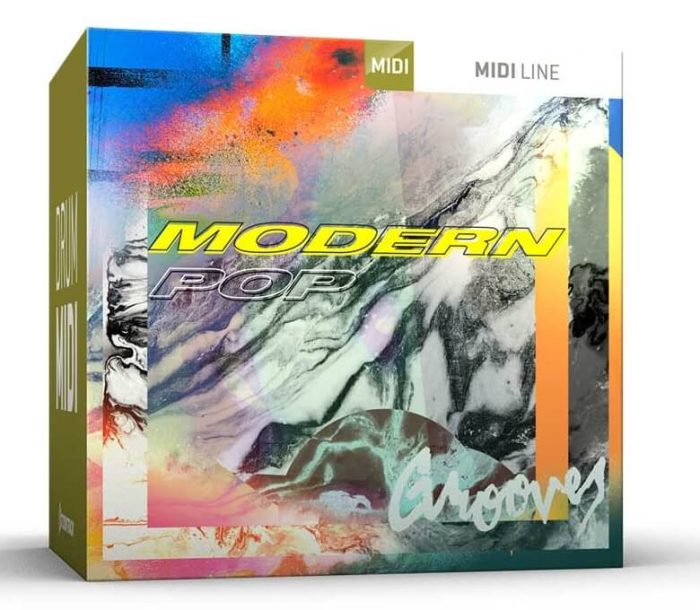 Pop as a cultural music phenomenon is broader than ever before. In its vast landscape, the already blurred lines between the styles it encompasses are constantly thrusted to the side to make room for new iterations. As a foundational component in any genre, drums in particular are often in the forefront of this experimental and ever-changing panorama. Sometimes all-digital or all-acoustic, other times hybrids of both or somewhere floating in between. Production values, one may argue. But fact remains, the groove is the heartbeat of any song.

"I wanted to create a MIDI pack with grooves that had that tight pocket-feel to them. Each groove works as is, but in modern pop productions, a lot of times a drum beat is comprised of several elements outside of what one may consider a traditional drum groove. The beauty of MIDI and working with it in Toontrack's software is the limitless possibilities to change, rearrange and combine bits and pieces to come up with unique variations. Take the hi-hat element from one of the grooves and mix with a programmed kick and snare beat, add a shaker or an electronic component and you have the best of both worlds. I think this collection is ideal for that type of experimentation," says Norman Garschke.
Modern Pop Grooves features more than 400 individually played grooves and fills. Artists used for reference include Ariana Grande, Bruno Mars, Flo Rida, Zara Larsson, and P!nk.
EZkeys users can also check out the new Modern Pop EZkeys MIDI pack, featuring piano MIDI inspired by modern pop, dance and EDM music.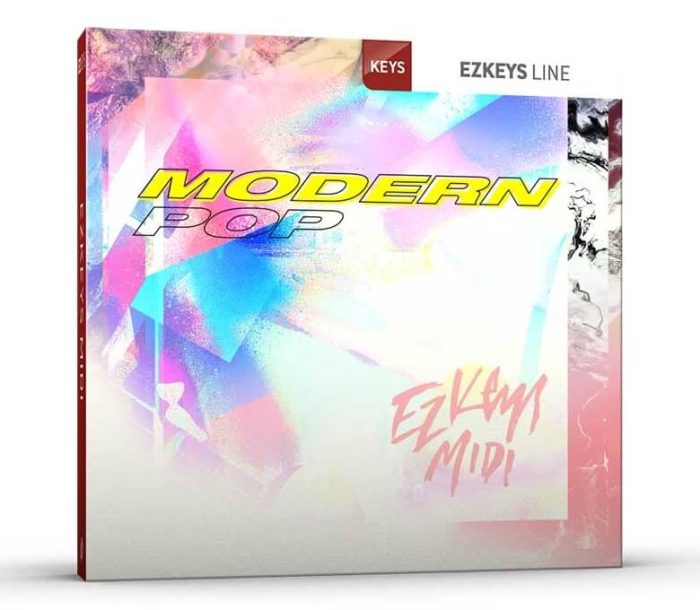 Although it sometimes may be amid layers of other instrumentation, tweaked or distorted almost beyond recognition, there is no denying that the piano still has a prominent role in contemporary pop. Listen to anthemic songs by the likes of Ariana Grande, Kygo, Coldplay or P!nk and you can easily pick it out as the dominant melodic vehicle. And given the flexibility and endless sonic application of MIDI, switch the piano for another instrument and the feel changes in an instant.

This is where the Modern Pop EZkeys MIDI pack comes in. It was designed to give you a broad baseline of chord progressions and melodic structures to spark your next batch of keys-driven, contemporary modern pop songs. And, again, don't feel constrained to using the MIDI for only piano. Modern pop is a borderless and ever-changing sonic landscape where literally no rules apply. Start writing!
Regularly 25 EUR/$29 USD each, the MIDI packs are on sale for 20 EUR/$23 USD each through March.
More information: Toontrack