Toontrack has released version 2.1.1 of EZmix 2, a mixing software for Windows and Mac.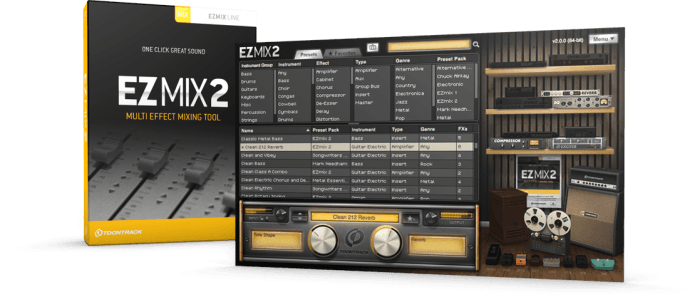 The EZmix 2 philosophy is as simple as it is complex. You only see the easy part – everything else goes on behind the scenes.
Lend some pro secrets and platinum record magic to your music – it deserves to sound great!
Changes in EZmix v2.1.1
The tuner will now detect tones at lower levels than before.
Fixed: Turning the second shape control knob had no effect in many of the presets in preset packs released for EZmix 1.
Fixed: The IR Reverb effect (used in EZmix packs "Indie Guitars" and "Rooms and Verbs") did not sound as intended at sample rates other than 44.1 kHz.
The update is recommended for all users but particularly those running the latest operating systems released by Microsoft and Apple. Note that version 2.1.1 is required for the support of EZmix packs released from this point forward (Q3 2015).