Topten Software has announced the release of Cantabile 3, a music workstation designed specifically for live performing musicians.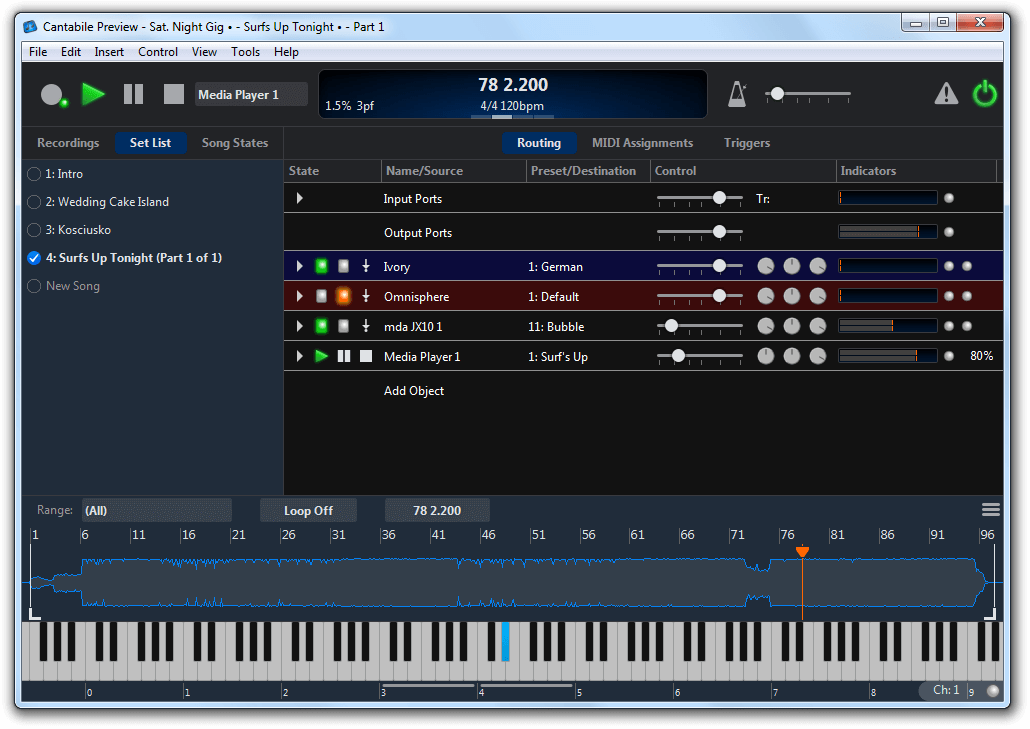 It's been a while in the making, but Cantabile has undergone a complete ground up rebuild.

From the audio engine to the user-interface and everything in between, the entire product has been re-imagined, re-designed and re-engineered.

The best way to perform live is about to get a whole lot better!
Check here for details on what's new in version 3.
Cantabile 3 pricing
Cantabile 3 Lite: Free.
Cantabile 3 Solo $69 USD intro price (regular $79 USD).
Cantabile 3 Performer $199 USD intro price (regular $239 USD).
More information: Cantabile