HISS and a ROAR has announced the release of its new sound library Tortured Strings, a collection of string instrument recorded being scraped and struck, bowed and beaten.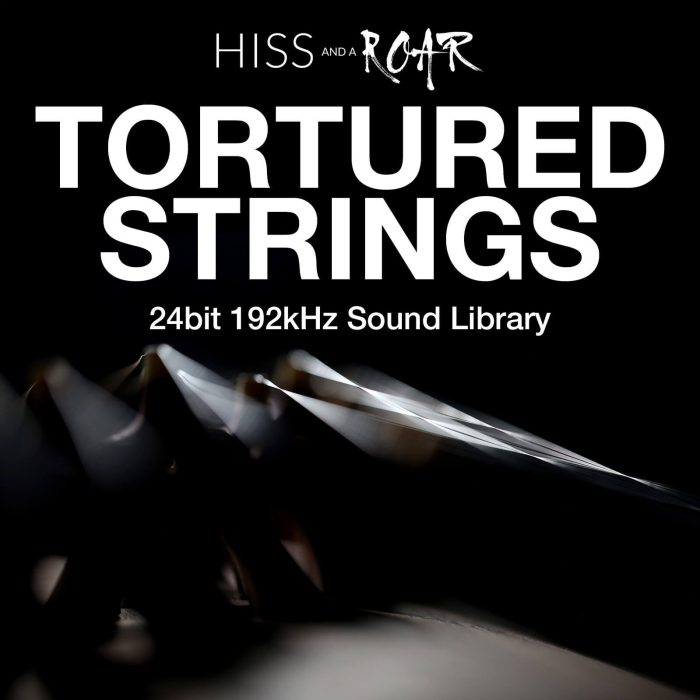 Our aim with this new library was to rethink stringed musical instruments as though they are elaborate sound effects generators. By using experimental and non-musical techniques and articulations we have managed to create and record sounds that you will not find in any other library. Some are nasty, harsh sounds that really bite, while others manipulate clustered harmonics and discordant elements to create unnerving tension. But we also could not help ourselves and some of the sounds are simply beautiful: the ringing chimes of a gently strummed zither, eBow drones and the deeply resonant soft boom of a double bass, struck behind the bridge with a wool mallet.

The most obvious applications are for abstract sound design, as a rich new source for creating unique stings, impacts, transitions and tonal material. But this is no one trick pony, the library also contains material applicable to weapons design and projectiles, creature vocals, kawaii UI, animation and movement. And as with all HISSandaROAR libraries, we persevere to include interesting material for use as practical sound effects.
The 18GB library was captured in 24bit 192kHz for maximal creative malleability. It is on sale at an introductory 33% discount with coupon code TWANG at the checkout (regular $99 USD).
The offer expires December 1st, 2019.
More information: HISS and a ROAR