TouchKeys Instruments Ltd has launched a new website for its TouchKeys, a musical instrument that transforms the piano-style keyboard into an expressive multi-touch control surface.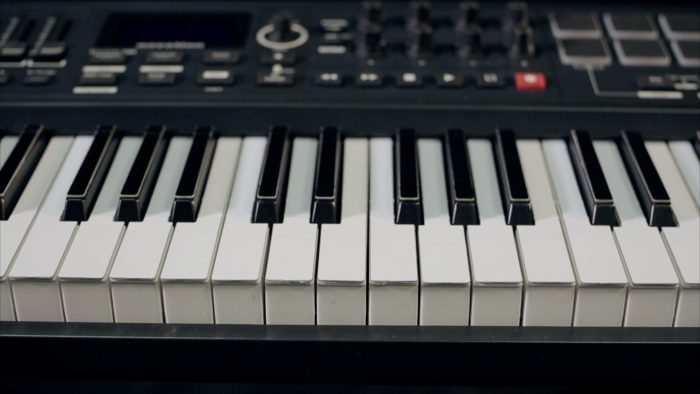 The TouchKeys are thin sensor overlays that attach to any standard-sized keyboard. Each key uses capacitive touch sensing — the same technology used in smartphones and trackpads — to precisely measure the location of each finger touching the keyboard.

Because the TouchKeys attach to an existing keyboard, they retain the familiar keyboard shape and action while enabling new expressive playing techniques.
TouchKeys features
High Resolution — The sensors measure over 1500 points of resolution on the long axis of each key and 256 points on the narrow axis. That's sub-millimetre accuracy!
Low Latency — The sensors are measured every 5 milliseconds for a natural, low-latency interaction.
Intuitive Mappings — Mappings between touch and sound are designed to be there when you need them and stay out of your way when you don't. Mappings are fully customisable.
Your Keyboard, Your Size — The sensors fit any keyboard with full-sized keys, from a 2-octave portable keyboard to a 97-key Boesendorfer Imperial Grand piano. Choose from Classic or Inverted colouring.
XY Position — Every key, white or black, senses the horizontal and vertical position of the finger. (The narrow part of the white keys senses on the long axis only.).
Multi-Touch — Each key measures up to 3 touches, enabling new multi-finger techniques on the keyboard.
Contact Area — Contact area measurement distinguishes between the tip and the pad of the finger, which can be used as an additional control dimension.
Connected and Compatible — TouchKeys works with any MIDI synth or instrument, software or hardware. Connect TouchKeys to your computer (Mac, Windows, Linux) or choose the optional standalone hardware kit.
TouchKeys is available for purchase starting from £190 GBP for the DIY Kit. Prebuilt instruments with TouchKeys installed are also available.
More information: TouchKeys