Zenhiser has announced Trance Bliss, a new sample pack that comes with beautiful trance melodies, elegant chords, dreamy vocals and heavenly synths.
Trance Bliss features 634 audio files in 24-bit Wav format and 50 MIDI files.
Finding beautiful trance melodies for your tracks is not an easy job, creating them is even more challenging. Not to worry, Zenhiser has come to the rescue constructing a library that is without a doubt one of the most alluring, dazzling and elegant collections of blissful Trance samples ever conceived. Packed to the brim with ingenious musicality Trance Bliss is the foolproof way to add the utopian experience to your tracks.

Designed and produced by one of Trance's leading underground producers, this impeccable sample library of over 680 Trance samples & midi showcases a wealth of production skill including heart palpitating melodies, out of this world drops, euphoric chords, dreamy vocals, seductive beats, on cloud nine instrumental loops and much more. Tucked around every corner of the pack you'll find production gems, whether it's the perfectly crafted kick drum collection, the floating basslines array, heavenly synth hits, elated FX or intricate Midi, Trance Bliss will have you transfixed from the word go.
Also released is Eastern Downtempo, an exploration of ancient instruments fused with Chinese vocals and Cafe Del Mar beats.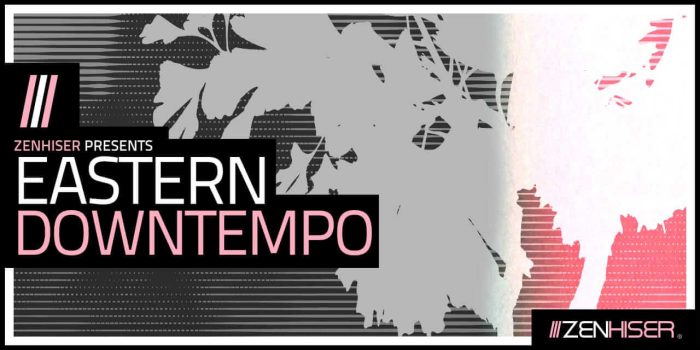 This sample pack includes 5 song starters, including full mixes, vocals, midi, pianos, pipes, guqin, synths, flutes, kalimba, guzheng and more.
Explore a world where Downtempo meets Asia. Delve deep into the collection of painstakingly immaculate samples and you'll find unfathomable melodies mixed with the subtle breaks, Chinese vocals layering diverse Asian instruments, immersive rhythms perfectly balancing sunset soaked atmospheres. Eastern Downtempo will grab your senses like nothing you have herd before.

The key signature of this pack is how it pays homage to ancient instruments including the Chinese Guzheng, African Kalimba, Chinese Guqin and many more. This antique library mixed with Cafe Del Mar style beats creates a seamlessly elusive but beautiful sound. Eastern Downtempo clocks in at 3.7GB of chilled samples, loops, midi, one shots and stems ensuring an impeccable collection of options for your downtempo productions. This really is a timeless classic, designed to defy geographic locations and decades you'll be blown away with the level of quality this sample pack as to offer.
The sample packs are available for $55 AUD / £32.95 GBP each.
More information: Zenhiser