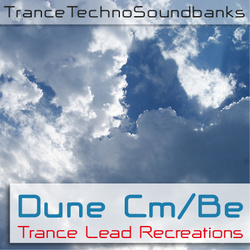 Trance Techno Soundbanks has released Trance Leads Recreations, a free soundset for the DUNE CM/BE synthesizer instrument from Synapse Audio.
Soundset is having 10 Recreations Construction kits modeled on already released famous trance tracks.
All recreation are divided into those which are to be identical with original tracks(8) and those ones which resemble original but sounds a bit different(2).
With those presets for Dune Be/CM you can make your own tracks using famous sounds. Idea is to recreate the sound, not copy a track.
Trance Lead Recreations features
10 demo trance construction kits, presets for Dune CM/BE, Tal Dub2, TDR VOS Slick Eq, Tal Reverb II.
10 ready demos templates which can be opened in 6 various DAWS: FL STUDIO, ABLETON LIVE, TRACTION, REAPER, SONAR X3 and X3 LE formats.
Free tutorial (Youtube).
The soundset is available for download at no charge.
Trance Techno Soundbanks has also launched a Christmas & New Year Promotion.
All soundbanks are 50% off regular price during promotion time, including also lower prices 'All Packs'.
Prices are already set in promotion days. Promotion started in 23 December and ends in 3rd January.
From promotion are excluded: TTS Dune Cm/be Trance Recreations FULL and TTS Dune 2 Anthem 2000 Trance Soundpack.
More information: Techno Trance Soundbanks