Cescato Musiktechnologie has released v2.30 b7 (Release Candidate 2) of Trans Computer Maschine, a free synthesizer instrument for Windows.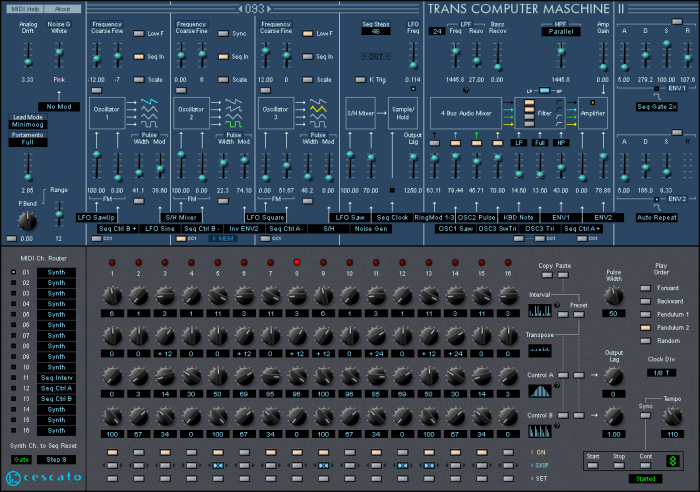 Trans Computer Maschine is a Semi-modular Vintage Lead Synthesizer + Pattern Sequencer, firstly modelled after two legendary synths and a custom analogue sequencer from Germany.

This update is especially dedicated to the fans. Since the developing team is a little late with the new factory library, they decided to include a feature in "T-C-M II" they had reserved for the forthcoming "T-C-M III": the sequencer 'Multi-Skip' controls. Using these controls you can jump several steps at once with a single click of the mouse which is extremely useful either for programming a sequence or changing it on the fly during a performance.
The new public beta is available as a free download for Windows (VST) in exchange for a Facebook like.
More information: Cescato Musiktechnologie