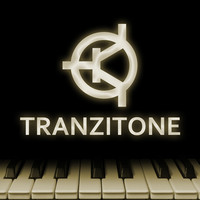 Precisionsound has announced the release of Tranzitone, a new sound library for Native Instruments Kontakt which combines the sounds and features of a transistor organ, a string machine, and an analogue-style synthesizer.
Tranzitone expands the traditional transistor organ concept by adding powerful synthesiser functions in Kontakt 4 and 5. Instead of transistor switches, you have multiple drawbars, ADSR envelopes, a Moog-style ladder filter, Leslie cabinet and rotating speaker, convolution reverb with custom impulses, and much more.

The multisampled registers of Tranzitone have their source in the flagship Electone D-85 organ by Yamaha.
Twenty-nine simultaneous registers, including five dedicated bass registers, allow you to build up complex sound textures unlike anything else around.
Tranzitone features
Over 700 samples at 24-bit, 44.1 kHz quality.
Easy-to-use interface for comprehensive sound design.
Collection of 60 presets + a default NKI to use as a starting point for your own patches.
Tranzitone for Kontakt (requires Kontakt 4 or 5 full version) is available to purchase for $39 USD.
More information: Precisionsound / Tranzitone