Tritik has released version 1.0.2 of Moodal, an audio plug-in that simulates real and virtual objects and spaces with up to 1000 resonant filters.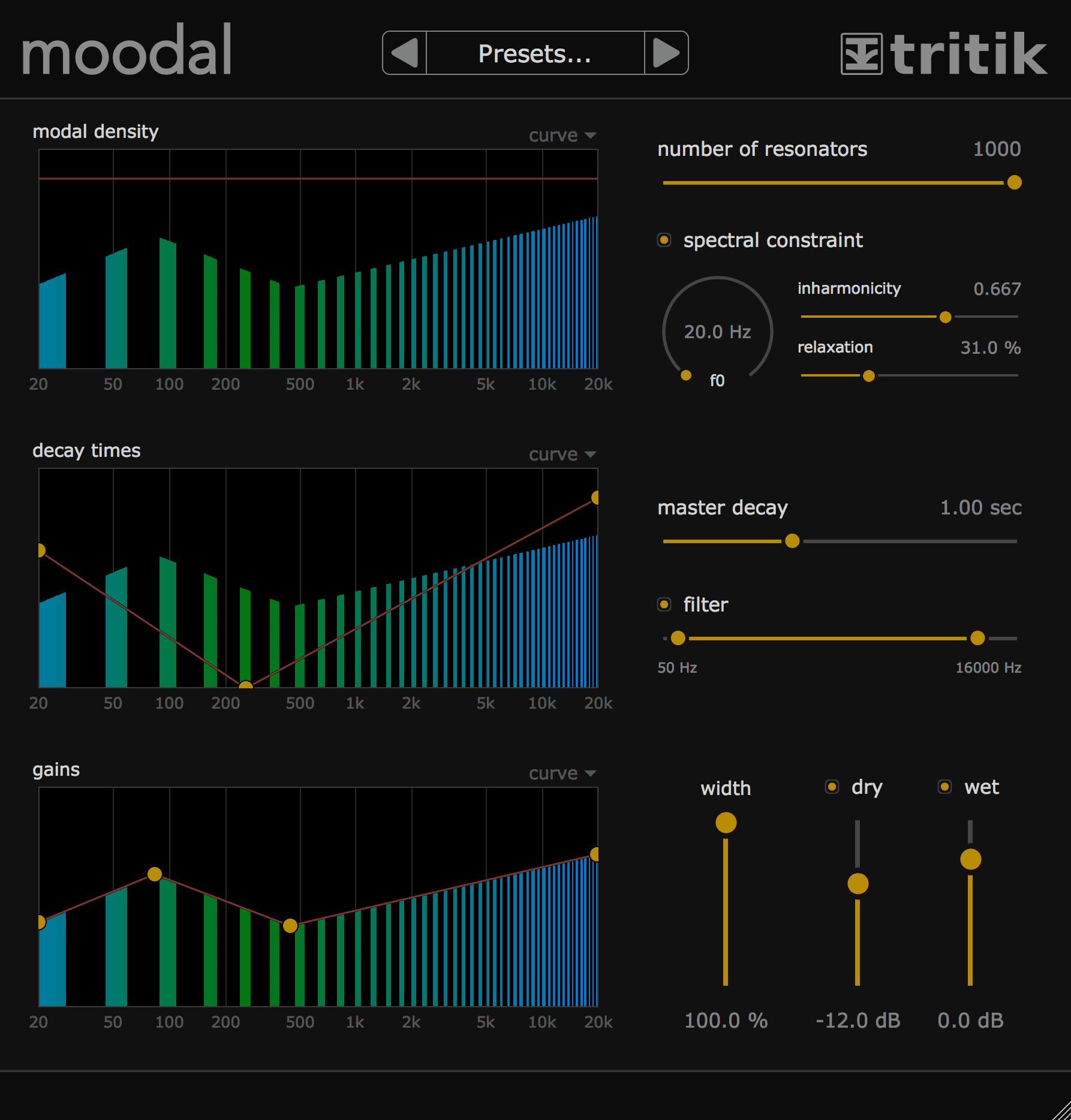 Make your snare deeper, or change it to a bottle. Send your voice through a phone, or slide it on a string. Give your guitar a new soundboard, or throw some notes over a plate and quickly create rich textures.
Changes in Moodal v1.0.2
Added: dry/wet gains link.
Fixed: license validation issue.
Fixed: f0 frequency is now editable (through a single-click on the value).
Fixed: filter's frequencies are now editable (through a single-click on the values).
Fixed: inconsistent presets' popup menu font size.
Fixed: variable buffer size was causing some clicks. v1.0.1.
Fixed: filters states not fully re-initialized on sample rate changes. v1.0.1.
Fixed: changing preset could crash Pro Tools under particular circumstances. v1.0.1.
Moodal for Windows and Mac (VST/AU/AAX) is available for the introductory price of 35 EUR until November 15th, 2015 (regular 75 EUR).