Samuel Verburg has launched a Kickstarter project for the Tuna Knobs, attachable knobs made to control (music) apps on touchscreen devices.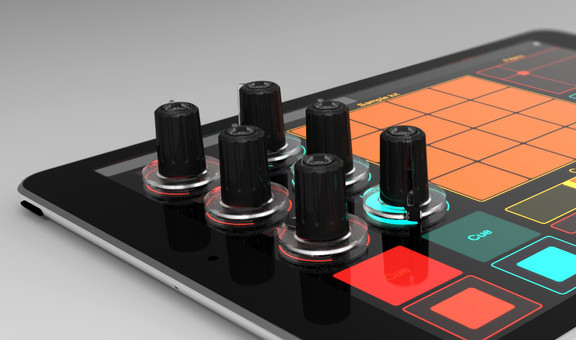 Tuna knobs are control knobs that stick to any touchscreen and let you control DJ and music making apps like you would with dedicated music hardware.

Tuna Knobs are designed to give you the tactile precision you need when making music, while giving you the versatility of mobile applications.
The project has already reached its 12,500 EUR funding target. Backers can still get a good deal on Tuna Knobs with various pledge tiers available. The project will be funded on August 8th, 2014.
More information: Tuna Knobs