Twisted Tools has launched Binary Windows, a user interface sound design toolkit created for multi-media sound editors, application developers and anyone interested in high-tech sound effect elements.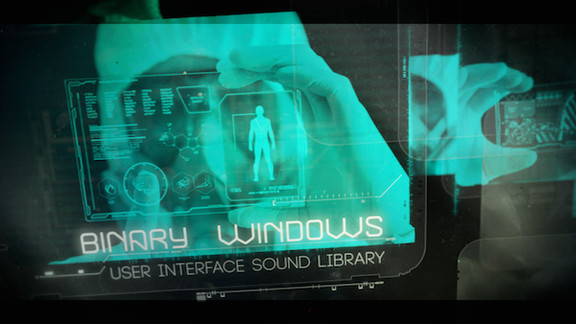 BINARY WINDOWS comes bundled with both unprocessed and designed sounds, making it a perfect fit for sound designers interested in creating custom sound effects or application developers looking to quickly add a finished sound into their product.

Also included is a special bonus Expansion Pack for Twisted Tools *S-LAYER.
When combined with S-LAYER, the BINARY WINDOWS sample library allows you to instantly generate infinite and unique sound effects by harnessing the power of S-LAYER's world renowned sample layering and randomization engine.
Binary Windows is available for purchase for $69 USD. Twisted Tools has also announced a storewide Thanksgiving Sale.
All items are 30% off, making it a perfect time to pick up a copy of BINARY WINDOWS.
More information: Twisted Tools / Binary Windows