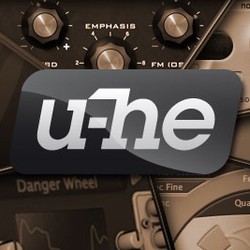 u-he has announced the release of updated versions of all its instrument and effect plug-ins for Windows and Mac.
Free updates for ACE, Diva, Zebra2, Uhbik, MFM2, Filterscape, Podolski, Triple Cheese and The Dark Zebra have arrived!
Changes in u-he Rev 1559
Supported formats now include VST3 (Mac/Win) and 64-bit VST2 (Mac).
New installers with improved support for Windows 7/8 and OS X Mountain Lion.
Numerous niggles and bugs fixed. (see changelog)
All updated plug-ins are now available to download.
More information: u-he