u-he has announced RePro-1, a monophonic synthesizer instrument for Windows and Mac.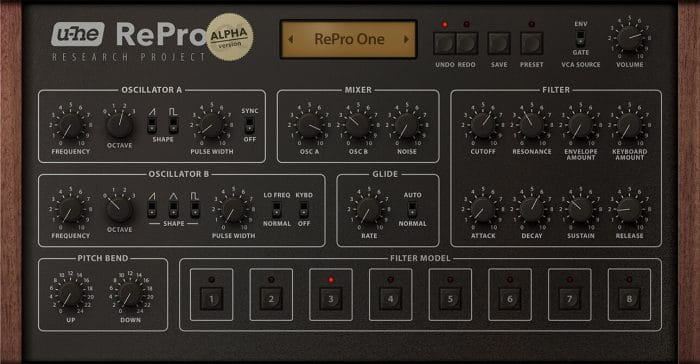 The alpha version is going to be research ware, i.e. free like Protoverb. Hence "RePro-1 – Research Project One". It'll be a CPU hog because we want you guys to compare the unoptimised filter algorithms. We expect to release the alpha version shortly after the Superbooth in early April 2016.

The final version will be souped up with some extra features (the screenshot may make the guess easy) and it will be released for AAX/AU/VST with highly optimised filters by the end of 2016.

This is a monophonic synth. The final version will be an exceptionally close emulation of some nifty little vintage synth, with some nifty little extras added (but still not polyphonic).

In short: This is *not* coming soon! – But it'll sound great, and you're hereby prepared for some participation to happen!