u-he has announced release candidates of the upcoming version 1.3.0 of the Satin tape simulation plugin, and version 1.1.1 of Presswerk, the dual channel dynamics processor.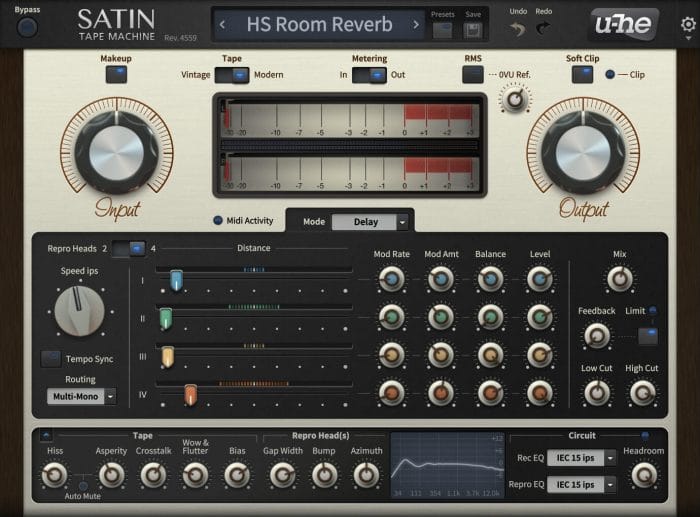 This is Satin's maintenance update, following the update of almost everything else last August. We fixed a few issues (mostly host-specific), added the rewritten VST3 support and the Preferences panel.

We also have an RC for Presswerk 1.1.1

After a lot of testing and discussions, we have a solution for the cross-platform issue. As we reported in other threads and newsletters, the current official version of Presswerk VST2 for Windows has a false VST ID which prevents cross-platform compatibility in certain hosts. We developed a few workarounds, a project conversion tool and even a special project migration DLL with detailed information. It took us several months to work out, but the fruits of all that labour is now available.
The release candidates are available for download from the u-he forum at KVR Audio.
More information: u-he