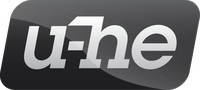 u-he has released a public beta of revision 1391 (preliminary) of its instrument and effect plug-ins for Windows and Mac.
Changes in Rev. 1391
New features

[All] The demo nagscreen disappears on his own now, when the registration is entered.
[Zebra] Pitchbend range is now up to +- 24 semitones!

Fixed

[All] .tun file loading crashed sometimes, fixed.
[All] When a midi preset change was sent although the midi presets folder was empty, it crashed on windows; fixed.
[All] The effect of double clicks happened a few pixels next to the mouse pointer, fixed.
[All] Vst 64bit (Mac), when opened a second time, appeared to be shifted out of the window, fixed.
[All] Module presets work under vst3 now. This fixes the problem, that Zebra couldn't load it's waveforms!
[All] .h2p ending isn't shown in preset browser anymore.
[All] In Reaper/Windows, the preset save dialog quit on even if the cursor was in the description field. fixed!
[Diva] DCO overloaded the CPU which resulted in crackles, fixed.
[Diva] LPF crashed in draft mode on Windows, fixed.
[Diva] The "Stack Index" didn't have the right "demo"-Image, fixed.
[Filterscape] Slew rate of the LFO was too high, fixed.
[Zebra] Opening the Zebra GUI in VST3 twice showed more modules than were actually used; fixed.
The new betas are available to download now.
Beta installers for ZebraHZ will be available for owners of The Dark Zebra (available from u-he user account).
More information: u-he / u-he forum