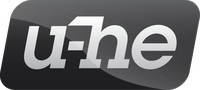 u-he has released revision 2228 of its plug-ins, including Satin, DIVA, Zebra, and ACE.
These hopefully fix the most pressing issues. We know of some bugs with VST3 and you better don't automate parameters with an LFO in Bitwig.
Changes in rev 2228
should really fix AAX (autosave) crash bug for good.
added missing buttons/drop down graphics to Filterscape.
fixed missing Sync button in ZebraCM.
fixed possible crash in VST.
fixed automation-stops-when-editor-opens bug in Live/Bitwig.
reworked Mac Installers (solve permissions issue?).
updated Filterscape, Satin user guide.
changed initial open/close laws for preset folder.
Rev 2228 is available to download from the u-he forum at KVR Audio.
More information: u-he