u-he has released a public beta of version 1.1.1 (rev 4332) of its Presswerk dynamics effect plugin, offering solutions to a cross-platform issue with previous versions of the plugin.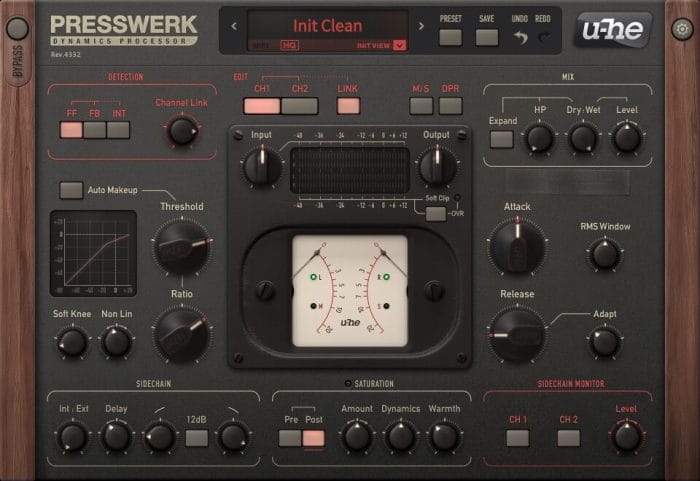 There's a bug in the current version of Presswerk VST2 Win: It uses a wrong VST2 plug-in ID. This ID helps hosts to identify plug-ins. As a result, project files couldn't be swapped cross platform in some hosts. Unfortunately we noticed this only after we released Presswerk V1.1. First it wasn't much of a problem, a mere oversight, but soon more and more people ran into issues. Our recent customer survey shows that hundreds of Presswerk users are potentially affected. We need to fix this once and for all!

Here's how: We'll switch the plug-in ID on VST2 Win. This will break existing projects in some hosts. So we're offering a tool that can update project files of affected hosts (Live 8 or newer, recent Cubase, recent Sonar, Studio One) to work with the correct ID. That "Project Converter" is available for Win and Mac and it's part of the download.

If that isn't a solution for you, we're offering an alternative: VST3. If your host supports it, keep your old Presswerk V1.1.0 VST2 and use the new VST3 for your next projects.
Presswerk 1.1.1 for Windows and Mac (VST/AU/AAX) is available for download from the u-he forum. This is also the first public beta test of u-he's VST3 rewrite.