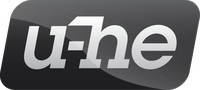 u-he has announced revision 1458 of the public beta of its instrument and effect plug-ins for Windows and Mac.
This is hopefully the last round of public beta testing for that major maintenance release of everything u-he. Public Beta2 left us with five or six issues and a tiny crowd of cosmetic niggles. After a few weeks of tediously catching those one by one, we think this is it.
Changes in Rev 1458 public beta
New features

[All] Cleaned up installers, texts and manuals.
[Diva] PWM is tiny a bit smoother now. (Requires no preset changes.)

Fixed

[All] Microtuning window displayed "not applicable" after opening the guy twice. Fixed.
[All] Sometimes Notes didn't go off properly – they were 'hanging'. Fixed.
[All] "On/Off" buttons didn't work in some plugins (for example Triple Cheese). Fixed.
[All] On Windows, long preset descriptions were cut of and replaced by "…". Fixed.
[All] VST3 forgot to draw cables (like in ACE) sometimes. Fixed.
[The Dark Zebra] Windows installer installed presets wether they were selected or not. Fixed.
[The Dark Zebra] Nag screen didn't disappear properly. Fixed.
[Diva] MS20 Oscillator was one octave off depending on the accuracy setting. Fixed. (This may require a change in your settings if you were working in Fast or Draft accuracy!)
The public beta is available to download now at the u-he forum.
More information: u-he