u-he has announced the release of an official public beta of its Bazille hybrid modular synthesizer instrument for Windows and Mac.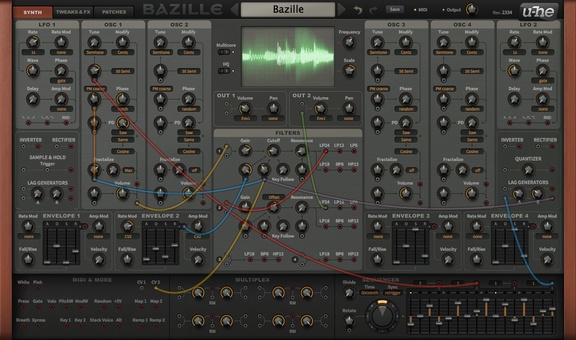 You need to register with this temporary serial:
User Name: "Public Beta"
Serial: "X5DY-O21G-HPI4I-IGB42-Y6SX1"

If you can't wait to give us your money, here's a working shop link:
Bazille is available for an introductory 30% discount, until two or three weeks after release, which is scheduled for July 1st, 2014 (regular price will be $129 USD/109 EUR/£99GBP).
The public beta version is available for download from the u-he forum at KVR Audio.