u-he has launched a preview version of its Hive synthesizer instrument for Windows and Mac.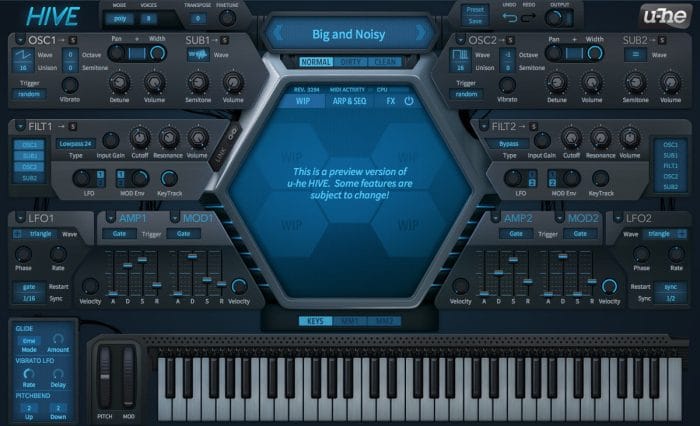 We are taking the wraps off a new synth – Hive. What is Hive? Think sleek, low CPU use, "super" sounding synth with a streamlined workflow. We wanted to make a synth that was fast, fluid, light on CPU but still had a heavyweight sound.

There are lots of features packed into the single page interface to make your sound design quick and intuitive – drag and drop modulation, solo buttons, parameter linking and much more.

Hive is now available for download as a public beta. We are putting the finishing touches on Hive and this is your chance to give some feedback and help us get ready for release.
The public beta is available to download for Windows and Mac from the u-he forum at KVR Audio.
Hive is available for purchase now for $99 USD ex VAT while it is in public beta (regular $149 USD ex VAT). The serial number works with both the beta version and the final released version.