Urs Heckmann of u-he has posted a screenshot of the upcoming Hive synthesizer instrument for Windows and Mac.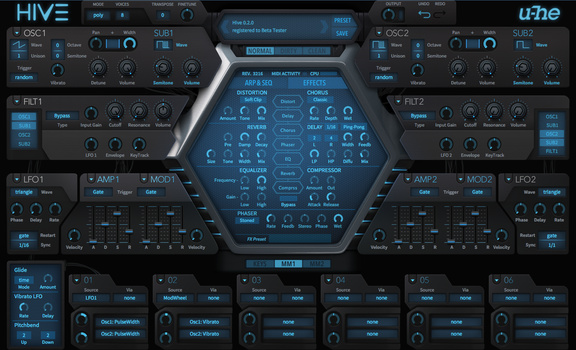 Urs says:
"We're still working on a lot of details, but this picture might illustrate the rough concept"
While all of u-he previous synths found homes working in the world of dance music production, Hive was created specifically with dance music producers in mind.

The single page streamlined interface is packed with features and options to help you get your sound just right (or wrong in just the right way). Best of all, Hive uses very little CPU.
Hive is currently in private beta. Check the u-he forum at KVR Audio for more details.