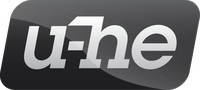 u-he has released rev 2211 of its ACE, Diva, Filterscape, MFM, Podolski, Satin, Triple Cheese, Uhbik, Zebra, and ZebraCM plug-ins.
In an effort to become more agile we're going to offer more frequent updates of our stuff. Whenever we change any code, we always build all products for all platforms. So we also have all products with the most recent changes, improvements and bug fixes, but also with the latest bugs – some of which we might not experience in our environment. So by puting out latest builds we hope to provide bug fixes early, and also get early feedback on bugs that just happened. Which then get fixed quickly.
Changes in rev 2211
hopefully fixed possible crash on PT auto save (AAX).
fixed possible crash on closing down VST3 versions.
fixed possible crash when unloading Diva.
fixed permissions issue in VST2 Mac directory (this time, no tampering at all).
workaround for Maschine hang.
fix for wrong settings folder in Pro Tools.
fixed missing string representation in VST2 automation.
fixed potential memory problem at high samplerates (Diva, maybe Satin).
fixed possible crash in Diva digital Osc.
fixed possible crash in Diva Rotary Effect.
fixed possible crash in Preset save.
removed few more memory leaks.
improved Map Editors (ACE/Zebra).
Added high-precision CPU meter (internal use, logging only atm).
The new revision of u-he plug-ins is available to download from the u-he forum at KVR Audio.
More information: u-he