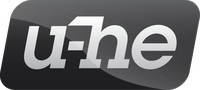 u-he has announced a Rev 2352 update for its instrument and effect plug-ins for Windows and Mac.
During the last few weeks we have done extensive stress testing of ACE. ACE has received some treatment to become V1.3 – it's got a new "filter reset" parameter on the tweak page for those who need a "digital" filter behaviour to accompany VCO reset. We've also defused a few possible issues with multicore processing when changing a preset happens at the time of processing audio and vice versa.

We hope to post an ACE 1.3 release candidate next week, with final installers and information. We would like to send out a newsletter then and hint at Bazille public beta testing (starting as of now).
Changes since Rev 2242
Completely redone Mac Installers – check for completeness, file permissions, proper update behaviour.
Fixed UI freeze with 32-bit Carbon UIs on Mavericks.
Separated AAX 32/64 bit on Win installers, added proper install path.
Added choice of gamma adjustments to GUI editor (brightness control).
Antialiasing on GUI fonts can now be turned off.
Added VST3 ReadMes to installers, made VST3 install optional (off by default).
Added module name to VST2 parameter list (check if existing automation is affected).
Fixed Win Click-Thru bug, possible also "two clicks needed to close window".
Improved font rendering on Windows.
Fixed "u-he menu" on TripleCheese preset folders.
Fixed snapshot step indicators in Filterscapes.
Fixed missing preset name in VST2.
Removed useless "panned BPs" mode form FilterscapeVA.
Fixed swapped Delay times in ZebraCM.
Improved error message ("Error 3") on Win.
Fixed Diva Waveform Slider offset.
Switched text drawing to CoreText on Mac (removes special character issue in Satin).
Fixed "apostrophy bug" in Preset Descriptions.
Fixed text abbreviation bug on Win.
Zebras – Osc Phase now defaults to 50.00.
Fixed negative smoothing bug in Filterscape StepSeq.
Fixed installers for 32-bit Windows (hopefully, again).
Fixed line style wires being cut off in scaled UIs (Win only).
Improved voice stealing behaviour (less clicky).
Fixed legato modes.
Fixed slow UI loading times.
Fixed a lot of pops, thumps, nasty noises and critical sound bugs in ACE.
Improved oscilloscope modes.
Added 200 HS presets to ACE (will also add preset list and extra zip shortly).
Added "reset filter" feature in ACE Circuit Bending section.
Fixed few issues that could cause silence or noise with multicore turned on.
Fixed missing button graphic in ACE.
Fixed missing lock function on tuning files etc.
Hiding cables now while NagScreen is visible.
Made Gate fade quicker as VCA.
Made new font compromise on Windows.
Added Bazille Installers.
Put correct version numbers in Mac installers.
The updated public beta installers are now available for download from the u-he forum at KVR Audio.
More information: u-he