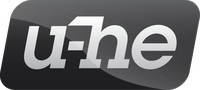 u-he has updated its plug-ins (ACE, Bazille, Diva, Filterscape, MFM2, Podolski, Satin, Triple Cheese, Uhbik, Zebra & ZebraCM) to revision 2570, the latest build with the newest fixes and improvements.
Owners of ZebraHZ can log into our support website. The download now contains revision 2570 as beta-installer, fixing most pressing issues with AAX.

Unfortunately the Changelog since revision 2352 contains more than 500 items, most of which relate to Satin and Presswerk. However, some of the most notable fixes are

fixed crash when changing presets at high buffer sizes
resolved Bazille crash related to FX
fixed a few note hangers
fixed a few MIDI issues
fixed issues where UI was slow

We have tested 2570 extensively. Despite being "beta", we highly recommend to upgrade to these and check them out. Note that Satin is at 2577 to fix the feedback bug in the 1.2.0 rev 2570 release version.
Downloads of rev2570 are available from the u-he forum at KVR Audio.
More information: u-he