Udemy has launched its Back-to-School Sale, offering online courses at a discounted price of only $9.99 USD for a limited time.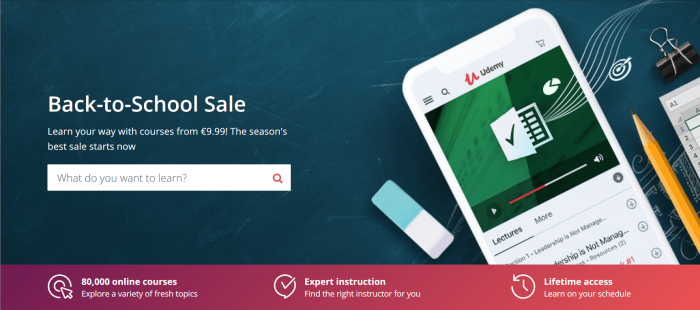 The Back-to-School Sale is here! Learn anything, anywhere life takes you with courses from $9.99
Udemy offers many music courses, including top rated courses such as the Pianoforall piano & keyboard course, Complete Guitar System, Music Theory Comprehensive Complete, Become a Great Singer, Music Production in Logic Pro X, and Music Theory for Electronic Music.
The sale ends August 29th, 2018.
More information: Udemy