Udemy has launched its 2019 New Year's Sale, offering courses at just $9.99 USD for a limited time.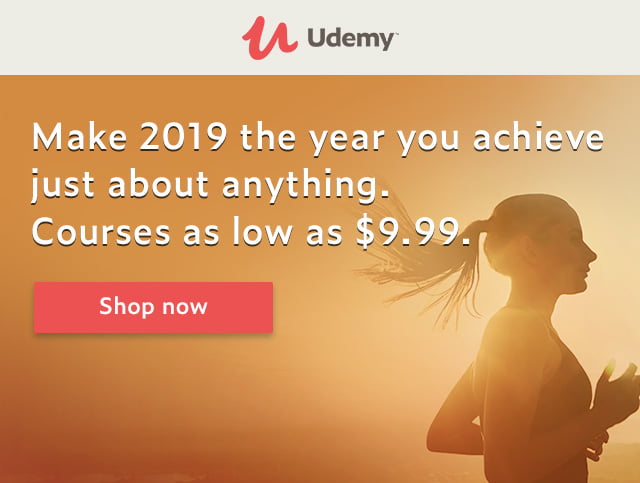 Sticking to your resolutions can be tough. But this time, Udemy is here to help you succeed!

With Udemy, this year really is different. This is the year you learn a new skill, discover a new hobby, or achieve a lifelong dream. Because now, you can get courses for as low as $9.99 each! Whether your resolution is to get in shape, reduce your stress, or get the skills you need for that promotion, it's all possible with Udemy.
Udemy has courses on any subject, including music instruments, production, music fundamentals, vocals, music techniques and music software.
The sale includes some interesting trending courses such as:
The offer expires January 10th, 2019.
More information: Udemy