Ueberschall has announced the release of its latest Elastik soundbank Funk Guitar, a collection of infectious funky grooves.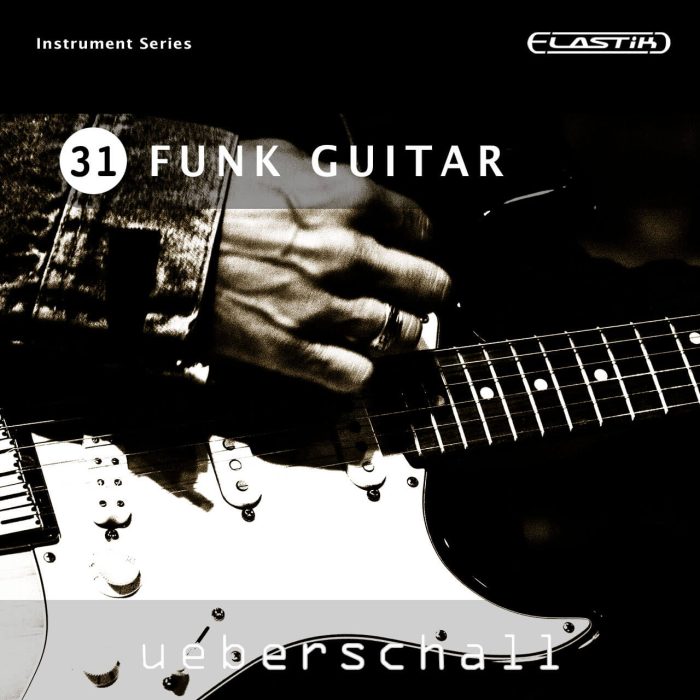 The 2.5 GB library comprises 1,056 loops and phrases.
If you need to get your groove on, Funk Guitar delivers top-class funky guitar licks. Performances include infectious rhythm parts, classic funk wahwah sounds and some groovy single note lines. For music producers, songwriters or composers looking to drop some instant funky guitar into their latest project, Funk Guitar is right on the money. The playing is super-tight, the sound and production of the highest standard, and the rhythms are just begging you to dance. Super-chic, super-freaky, Funk Guitar has all the funk factor your guitar parts need.

The content is split into two Elastik soundbanks. These provide dry or FX versions of the loops, allowing you to install either or both as you prefer. The dry versions allow you to choose your own ambience treatments while the FX versions include some cool reverb and delay options and are ready to mix straight out of the box. The phrases are four bars long. In both soundbanks, the content is organized into tempo-based folders spanning 90 to 120bpm. Each tempo category includes loops with root notes in both E and A. This, alongside Elastik's powerful pitch/tempo shifting capability, and the cutting-edge Retune features, means it is easy to build complete, song-based, guitar performances.
Funk Guitar is available for 49 EUR.
Also released recently is Steel Pan, a collection of over 400 unique loops and phrases with a Caribbean character.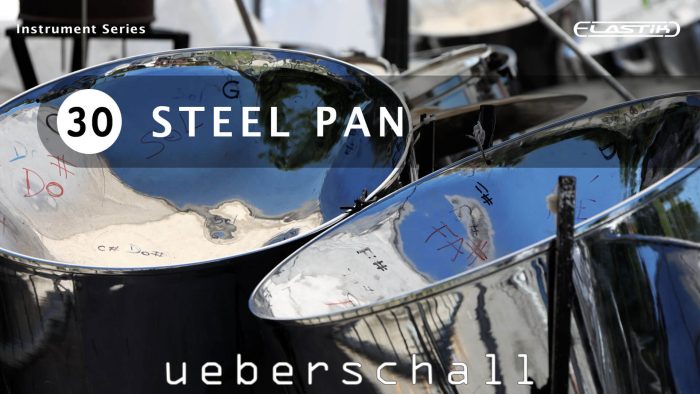 Alongside the classic sound of reggae, nothing conjures images of the Caribbean more than the steel pan drum. Originating from Trinidad and Tobago, originally built from large industrial drums used for liquid transport, the chromatically-tuned pan drum is played with mallets.

The instrument has a colourful history and is instantly associated with the sound of the Caribbean carnival. Our Steel Pan library, part of the Elastik Instrument Series, captures the full character of the drum's distinctive sound.
With 7 construction kits and nearly 300 loops, the Northern Techno soundbank provides 1.3 GB of sample content.
Northern Techno brings the sounds of cutting-edge Swedish electronic music to your own remixing suite.

Influenced by the artists and releases from the DrumCode label, this collection delivers a compact, construction kit based, Elastik sample library with all the content needed to inspire your next underground dancefloor hit. Northern Techno is packed with powerful, dark, driving material, designed for creating tunes that are powerful and relentless.
Steel Pan and Northern Techno are available for 29 EUR each.
More information: Ueberschall