Ueberschall has launched Metal 2, a new Elastik Soundbank.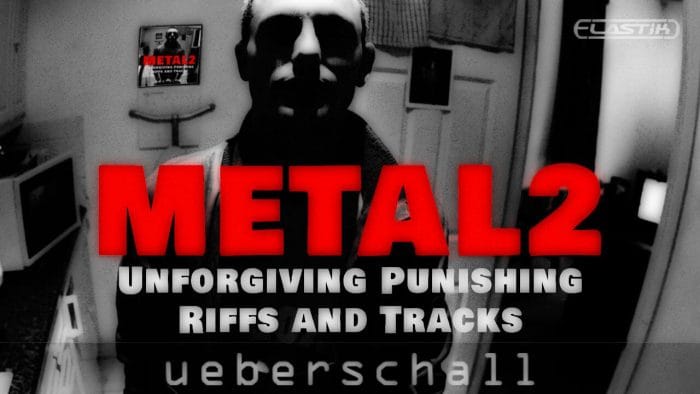 Building on the pedigree of the original Metal library, and titles such as Nu Metal, Thrash Metal and Shred Guitar, Metal 2 brings you 10 brand new, fully featured, song construction kits, ready to rock and ready to crush the airwaves. With the heaviest of down-tuned 7-string guitars, monstrous 5-string bass and drum kits that don't give up, Metal 2 is packed with big tones and even bigger riffs.

Each of the 10 constructions kits features multiple musical sections with full intros, outros and parts suitable for verse, chorus, bridge, etc., making arranging and song construction a breeze. Each song section features guitars, bass and drums, with synth bass and sound effects loops also included. A pre-mixed stereo drum loop is provided but, in addition, individual drum loops – kick, snare top, snare bottom, hi-hat, cymbals, overheads and room – are also provided. These are presented dry and without any processing so you can customize exactly the drum mix you need. In total, just over 3GB of sample data is provided spread across some 900 audio loops. Most of the loops are 8 bars long.
The soundbank is available for 99 EUR.
More information: Ueberschall / Metal 2