Ueberschall has launched a new Elastik soundbank. Popup! features a collection of 10 constructions kits, all recorded at original dance-friendly tempos between 118 and 128 BPM.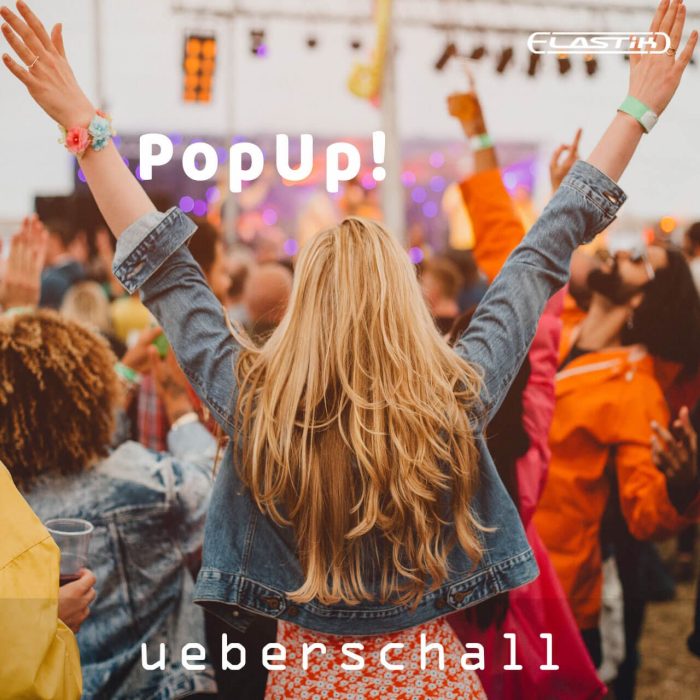 PopUp! comes with infectious bass grooves, modern sounds, and just the right amount of disco vibe.
The library totals 3 GB of sample data and contains almost 600 loops and samples. Each of the construction kits includes 3 separate music parts with individual part lengths of up to 16 bars. Instruments include synths, electric guitars, bass synths, pianos, string and pad lines and both electronic and acoustic drums. Within each musical part, individual loops are provided for each instrument allowing you to customize your mix with precision within Elastik. In addition, Elastik 3's brilliant ReTune feature also makes it easy to mix-and-match loops between the different construction kits.

Alongside the pre-mixed drum loops, each construction kit also includes individual drum loops for kick, snare, hi-hat and cymbals so you can also craft the perfect drum mix for your project. A separate folder also offers single-shot samples if you want to add further rhythmic variations as well as reverse cymbal samples to add the perfect tension risers.

For solo songwriters, music producers, or media composers looking for a grooving, feel-good, party music for advertising, TV, film or live performance applications, PopUp! is a pop-up dance party just waiting for you to make it happen.
PopUp! is available for 99 EUR.
More information: Ueberschall