Ueberschall has announced the release of Uplifting FX, a new Elastik Soundbank featuring a collection of electronic risers and transitions.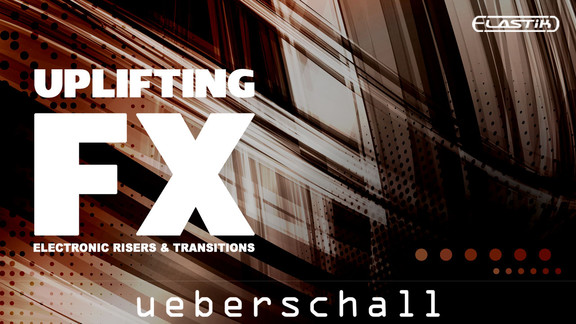 The ultimate collection of electronic risers and transitions, Uplifting FX is an ideal source of those essential sounds that build energy as you hit a musical transition. The collection contains 227 samples organized into high energy and medium energy categories and with lengths of 1, 2 4 and 8 bars.

All the samples have been recorded at 120 bpm but, with the power of the Elastik playback engine, can easily sync to any project tempo. Equally, while the sample are presented as risers – giving a 'lift' as you hit your transition – Elastik can also easily reverse samples if you want to create the opposite mood. Furthermore the sequence mode in Elastik allows you to change the tempo of different parts of the sound to stretch and adapt it to your project.

Whatever transition you need to hit. Uplifting FX provides all the electronic ear candy required to let you do it.
The soundbank is available for purchase for 29 EUR.
More information: Ueberschall / Uplifting FX