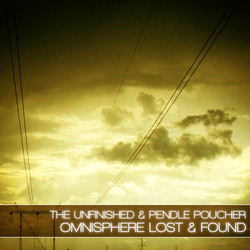 The Unfinished has announced the release of Omnisphere Lost & Found, a sound library for the Spectrasonics Omnisphere virtual instrument, in collaboration with Pendle Poucher of Sound Dust.
There are various themes for this collection, but all of them are seeded in a world of broken beauty. Lost & Found is aimed at the strange and wonderful atmospherics of neo-classical; the raw and dirty sonics of dark electronica; and the celestial and heart-thumping cinematics of modern scores. One minute it is a lo-fi, grainy and grungey slap around the face, the next it is a chaotic, soaring, widescreen embrace.

Whilst designing these patches Radio Lost & Found was playing the likes of Olafur Arnalds, Ben Frost, Rhian Sheehan, Nils Frahm, Trent Reznor/Atticus Ross, Steven Price, John Murphy, plus many others.

In this soundset you will find fragile pads, damaged pianos, dusty music boxes, grubby basses, electro-acoustic rhythms and dystopian soundscapes from the ether.
The soundset is available for purchase for £24.99 GBP.
More information: The Unfinished / Omnisphere Lost & Found