Universal Audio has announced the release of an update to its UAD Software for Apollo series of audio interfaces and UAD Accelerators.
Version 10.1 brings updated retina graphics for Studer A800 and Lexicon 224, compatibility with UAD Spark, Apple Silicon M1, macOS 12 Monterey, and Windows 11, and some improvements and bug fixes. It also introduces the Hitsville EQ Collection for UAD-2 and UAD Spark.
The collection includes two expertly modeled emulations of the graphic EQs that shaped the legendary Motown sound.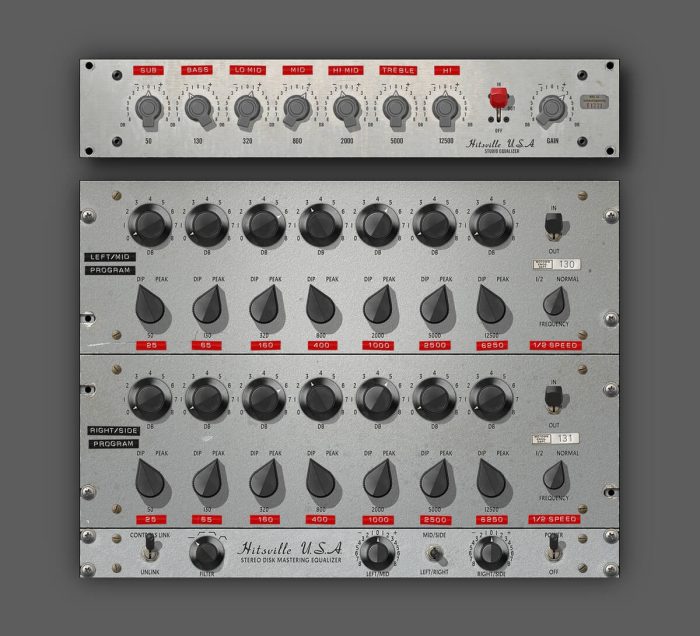 Featuring the all purpose graphic EQ alongside the first ever emulation of Hitsville's rare mid/side disk mastering EQ, with legendary "Motown Filters" and half speed frequency settings, the Hitsville EQ Collection packages the vintage sound of Motown's most revered studio tools for Apollo and UAD Spark customers for the first time ever.
"You can't overstate Motown's contribution to the trajectory of modern music," says Bill Putnam Jr., CEO of Universal Audio. "We're thrilled to bring the legacy of Hitsville USA and the Motown sound to the next generation of creators."
Hitsville EQ Collection features
Get instant "Motown Sound" with the only EQ emulations officially licensed by the legendary Hitsville U.S.A. studio.
Shape sounds quickly with a seven-band graphic EQ.
Dial in rich-sounding vocal, drum, bass, and guitar tones with the same Equalizers used on Motown classics.
Produce fuller stereo mixes using Hitsville's rare mastering EQ, custom "Motown Filters," and mid/side control.
Priced $299 USD / 299 EUR, the Hitsville EQ Collection is also available as part of UAD Spark.
More information: Universal Audio