Loopmasters has launched a sale on three video tutorial courses from Producertech, offering a discount of up to 36% for a limited time.
The Producer's Guide to Music Theory with Maschine is a course by Rob Jones, offering a chance to get more knowledge on the theoretical side of music, to help you understand how to create basslines, chord sequences and other musical parts in a particular key.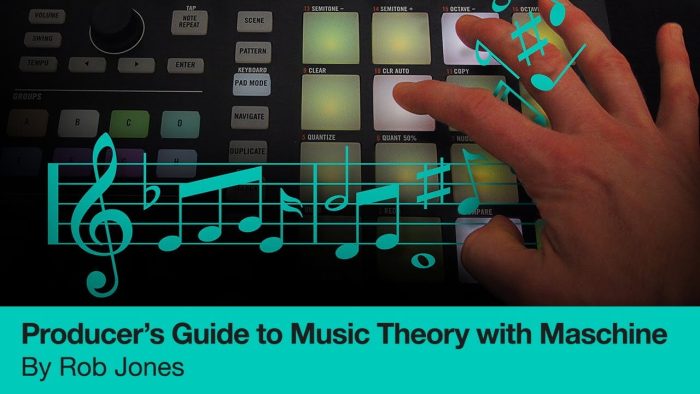 Created by accomplished music producer and classically trained musician, Rob Jones, the course begins by explaining the principles of the key of a song and what major and minor scales are, before showing how that knowledge can be used to make melodies or riffs using various intervals and chords, in order to produce basslines, a main hook, lead or pad sound, to create the main groove or form the breakdown of a track.

As well as showing many examples of all of the techniques taught, which are outlined in the written notes and saved into the Maschine project files that come with the course, there are also exercise projects, for practicing identifying keys and making basslines or chord sequences, to put your newly acquired skills to the test.
Dubstep Production in Logic Pro is a tutorial by FracTroniX.
Theses tutorials take you from the initial beat construction, right through to final mixing and mastering of a heavy Dubstep track, including numerous composition, arrangement and sound design techniques along the way.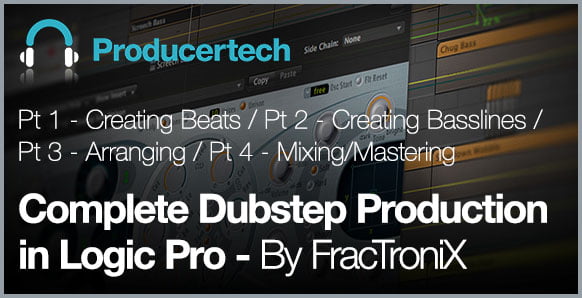 The course is brought to you by FracTroniX, the producer behind the eclectic, bass-driven vibes of Metaphra and the upfront, experimental drum and bass of Defazed. Check out the track made on the course on Producertech's Soundcloud page below.

The course comes complete with the Logic Project created in the lessons so you can see exactly how everything is done and therefore truly get to grips with every technique explored in this in-depth set of lessons.
Finally, Mainroom Techno Production in Live is a course by Paul Maddox.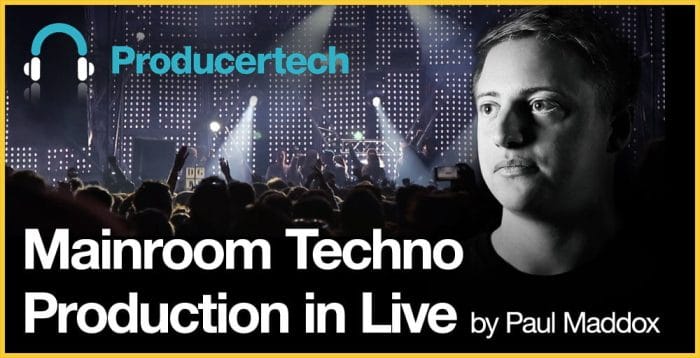 There's nothing like the energy of a massive crowd, dancing in sync to the hypnotic beats of main-room techno. Now you can jumpstart your techno-production journey with this course from awesome producer Paul Maddox. With numerous label releases and support from huge DJs including techno legend Richie Hawtin, you can trust Paul's wealth of experience as he takes you through the process of creating a huge, main-room track.

Starting with the drum groove, Paul creates the beats and bass utilising an ingenious technique to make the classic, rumbling techno bass sound. Next he demonstrates how to add ambience and a subtle rhythmic feature, before adding group effects. The following sections cover the melodic parts, including sequencing a modular-style, atonal lead, using M4L devices, macro-mapping and a big section on re-sampling.
The courses are on sale until November 1st, 2016, midnight (PST).
More information: Loopmasters / Producetech Sale