The Urban Producer Bundle by Beatskillz comprises three of its best selling plugins at a discounted price.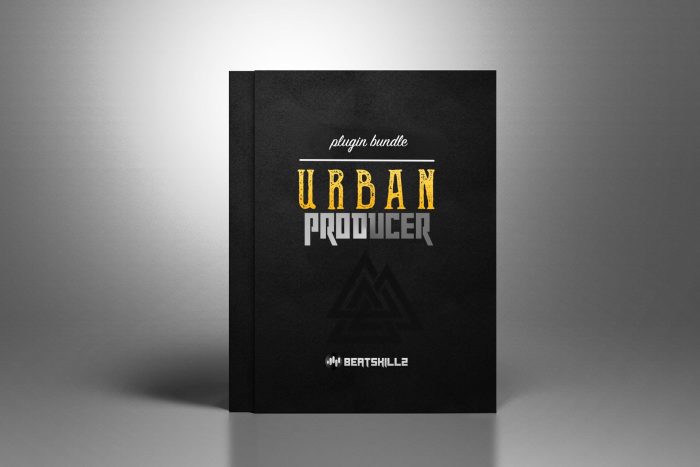 Urban / Dance producers need quick and powerful tools which can enhance their workflow tremendously. When producing and delivering beats to clients, producers rarely have the time or patience to work with complex plugins with confusing parameters. Beatskillz has come up with the Urban Producers Bundle which contains 3 of our top selling plugins, greatly speeds up the process of creation.

Drop-X , the fastest way to make those trap trills and rolls / fills for your productions, this also includes many banks of sounds for all dance genres. That Thing – a plugin for all creative musicians out there, instantly add textures like vinyl record noise, atmospheres, and a beautiful chorus and filters with this multi effect processor . Slam Pro – quick mastering of your tracks .. make your sounds punchy wide, add saturation, bass, clarity and volume to your mix from just one plugin. This is our highest selling plugin and is popular amongst some of the top dance, hip hop and trap producers across the globe.
Urban Producer Bundle features
Drop-X is a very easy to use Drag & Drop Sampler plugin with Beat Repeat. The plugin can contain upto 3 layers of samples which are auto-mapped by pitch as soon as they are dropped in the sample window per layer.
Slam Pro is a Mix Phattener Processor with control over the Bass Section, Presence and Air, Compression, Saturation, Stereo Width and Loudness of your track.
That Thing is a multi effects processor that was designed to get you "That Thing" missing from digitally perfect tracks today. It features a beautiful wide and deep chorus section great to thicken anything from synths, vocals, bass, pads drums and other sounds.
The Urban Producer Bundle (VST/AU/AAX) is available at an introductory 20% discount until October 23rd, 2016.
More information: Beatskillz / Urban Producer Bundle