UVI has launched a sale on the Cameo Phase Distortion Suite, a collection of three virtual instruments inspired by the distinct character of PD synthesis.
Cameo comes with over 470 patches that deliver vintage and modern phase distortion sounds. It includes raw waveforms of Casio's classic CZ series synths so you can create your own sounds.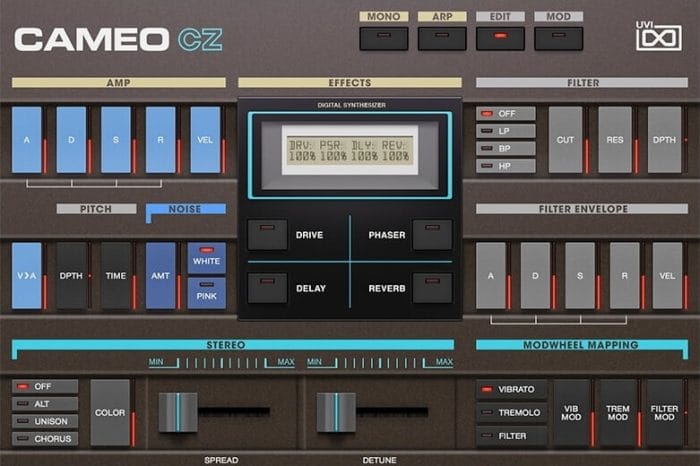 For us at UVI the CZ series from Casio is a longstanding favorite. When we approached the Cameo project we wanted to do something special that not only highlights the amazing sounds of these classic synths but that offers something new to our fellow CZ aficionados.

We began with a number of fully-serviced classics, including the Casio CZ1, CZ101, CZ1000, CZ2300S, CZ3000 and CZ5000, and ended up with 3 instruments—each with a different approach, unique sonic character and inspiration.
Cameo is on sale for only 74 USD/EUR through March 5th, 2018 (regular 149 USD/EUR).
More information: UVI