UVI has launched its Fête de la Musique sale, offering discounts of up to 50% off regular on selected products in celebration of Make Music Day.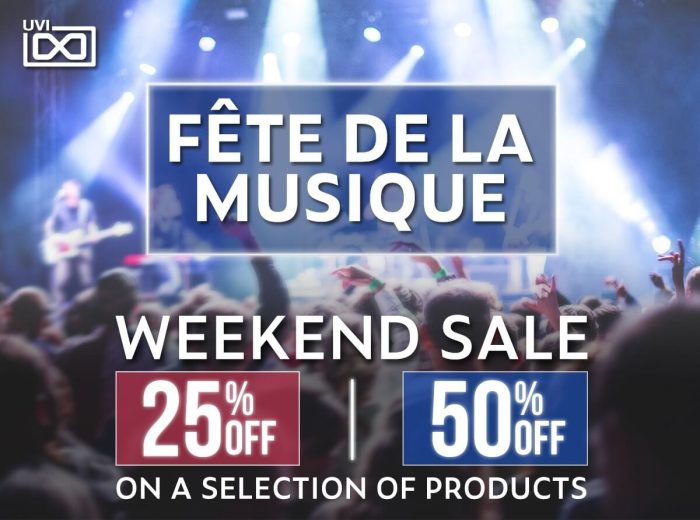 This weekend, we celebrate music with the Fête de la Musique! Save 25% or 50% on a selection of products at uvi.net

Take a trip around the globe with World Suite, explore iconic synthesizers with OB Legacy, or add some groove to your tracks using Gypsy Jazzy…

It's up to you!
The sale includes virtual instruments, audio plugins, expansion packs and bundles. The offer runs through June 24th, 2019.
More information: UVI