UVI has announced the launch of the Toy Suite, an eclectic and uniquely inspiring sound library that is packed to the brim with the sounds of fanciful wonder and nostalgia.
Toy Suite features over 370 toy instruments, including old and new ones, for big kids and little ones, acoustic toys, electric toys, and an 8-bit chip synth with classic chiptune sound of video games from the '70s and '80s.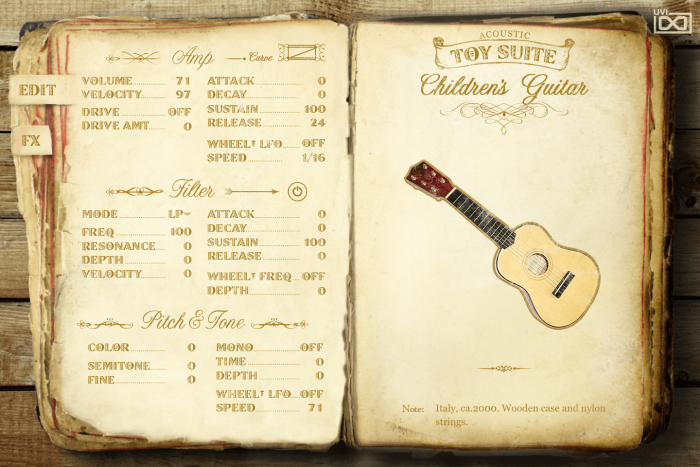 Explore an enormous range of timbres from toys built all over the world; tiny pianos, guitars, organs, drums, percussions, whistles, metallophones, bells, shakers, moo-cans, music boxes, drum machines, melodicas, accordions, harmonicas, trumpets, samplers, style-o-phones, talking toys and more! Whether you're a player, producer or sound designer, you're sure to find unique and charactered sounds that inspire and add depth to your productions. It's a truly massive collection!

From the tender tones of little xylophones to the crackly lo-fi melodies of mini-samplers you'll experience every detail in stunning clarity. We utilized the same professional studio, class-A microphones, outboard processors, multi-sampling techniques and expert editing to produce the sounds of Toy Suite that we've used on countless classical instruments. You'll find outstanding sound quality, performance and reliability across the entire suite.
The included 8-Bit Synth is a deeply-sampled dual-layer chip synth with a huge selection of sounds from classics like the SID Station, Commodore 64, Game Boy, Mod Machine and more.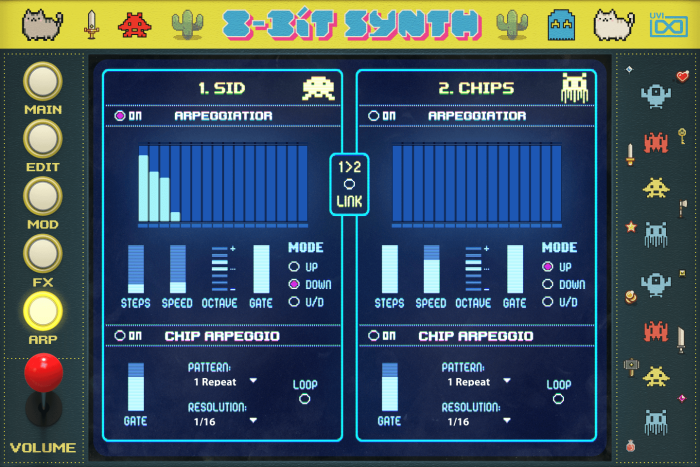 We created a full-range of tones for everything from modern genres to classic video game favorites. Don't let the arcade game styling fool you – this is a capable and surprisingly sweet sounding instrument!

8-Bit Synth gives you 375 high-quality presets, full of ready-to-inspire sonic destinations or starting points for your own sound design. Complete with an extensive effect section, built-in modulation, and a brand new chip-style arpeggiator, 8-Bit Synth is a treat not to be missed!
Toy Suite features
23.46 GB content (FLAC lossless encoding, was 86.32 GB in WAV).
384 Instruments.
1,185 Presets.
34 Kits.
1,499 Loops.
70,000+ Samples (44.1kHz, recording at 88.2kHz).
Toy Suite for Falcon or the free UVI Workstation is available for the intro price of $279 USD/279 EUR through September 10th, 2019 (regular 399 USD/EUR). Owners of Complete Toy Museum, Acoustic Toy Museum, and Electric Toy Museum are eligible for a special upgrade price of 99 USD/EUR.
More information: UVI