UVI has announced the launch of its 2019 Lucky Sale, offering a 30% storewide discount for the next three days only.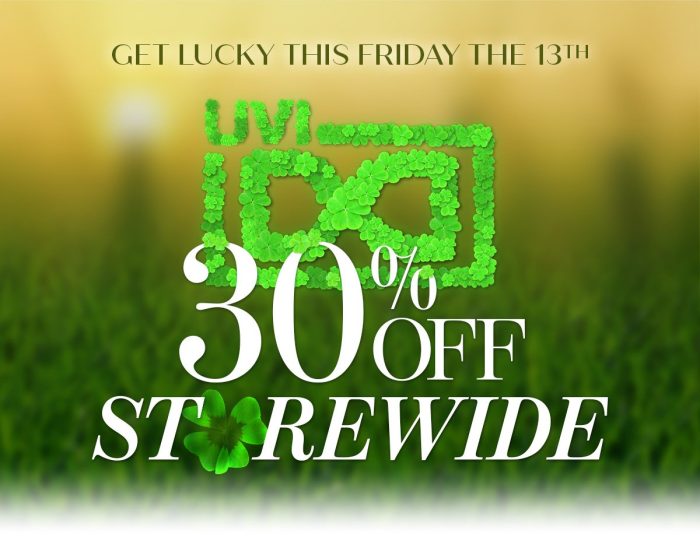 Turn up your luck this Friday the 13th! Save 30% on all UVI products including Falcon, Vintage Vault 2, Meteor, Pulsar, Key Suite Electric and much more…

Don't miss out! Your luck may last all year but this deal will only be around for 3 days!
The sale includes the flagship Falcon creative hybrid instrument, Vintage Vault 2 bundle, Toy Suite, Drum Designer, PX V8, Whoosh FX, Key Suite Acoustic, Electric & Digital, and much more.
The offer is valid through September 15th, 2019.
More information: UVI