EastWest Sounds has announced a Valentine's Day Special, offering a "Buy One, Get One Free" on all EastWest virtual instruments, upgrades and online licenses and additional licenses.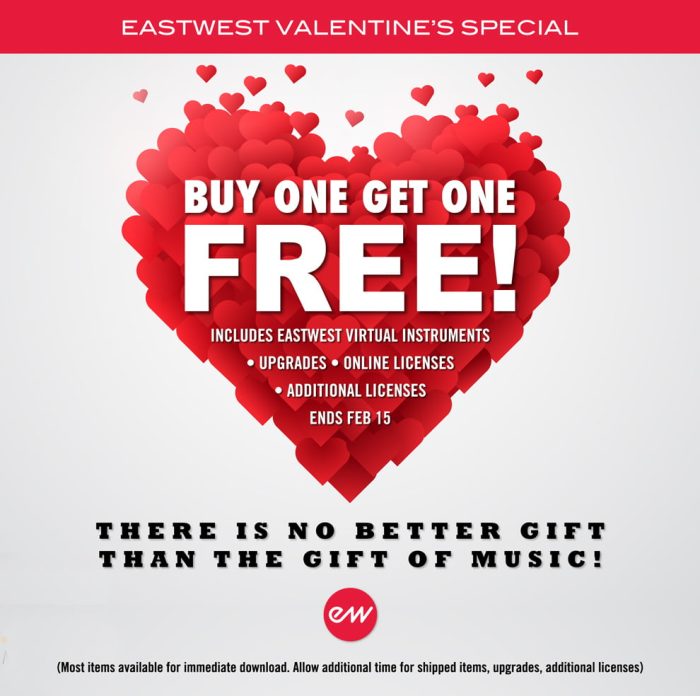 Choose from best-sellers and classics like ProDrummer, Ministry of Rock, Ghostwriter, as well as the flagship Hollywood Orchestra series, used by the likes of James Newton Howard, Danny Elfman, John Powell, and other leading Hollywood composers. Brian Tyler, known for his work on Iron Man 3 and Now You See Me, states: "The entire line of EastWest instruments are an essential part of my composing rig. The sounds are impeccable and naturalistically captured while the ease of use and the power of the PLAY engine makes the instruments top of their field."

The Valentine's Day Special is a great opportunity for all film, TV, video game composers and musicians to expand their sonic pallet with inspired and high-quality virtual instruments at a great price.
The sale ends February 14th, 2017.
More information: Sounds Online