Versilian Studios has announces the release of Versilian Studios Chamber Orchestra 2, a lightweight and flexible chamber-style orchestral sample library for Native Instruments Kontakt.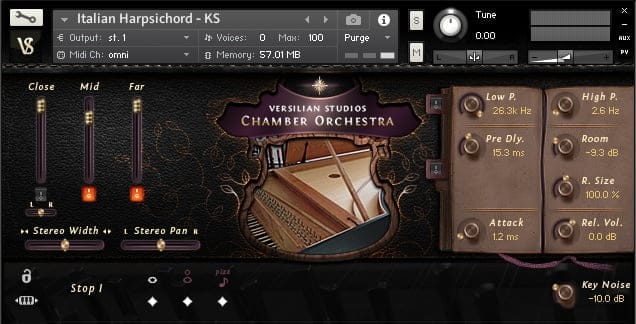 VSCO 2 takes the speed and size-factor of a sketching library and combines it with the extensive detail and quality one has come to expect out of a modern orchestral library. It was designed and conceived by a team of working media composers to bring top-dollar quality to a budget-driven and neglected corner of the industry.

For years, the only libraries available below the $300 price-point have been either antiquated legacy products recorded in the late 90's, hardly-useful sketching libraries consisting of inflexible sections that limit truly detailed composing, or lacking basic necessities such as velocity layers and multi-sampling or crucial articulations like tremolo.

We've recorded all the essential articulations and then some, incorporating aleatoric and player-chosen extended techniques as well, such as chops or multiphonics.
VSCO 2 is available in various editions:
Community Edition with 17 instruments (and raw files) – FREE.
Standard Edition with 35 instruments (Kontakt .nki format) – $99 USD.
Professional Edition with 79 instruments (Kontakt .nki format) – $199 USD.
Go Edition – Same as the Professional Edition, on a 32 GB USB 3.0 Flash Drive – $229 USD.
More information: Versilian Studios / Chamber Orchestra 2