Versilian Studios has launched VS Harpsichord, a harpsichord instrument for Kontakt and VST/AU.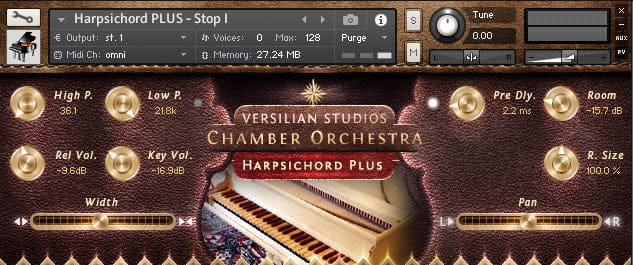 Harpsichords are a form of keyboard instrument with a history as far back as the Renaissance, predating the modern piano by several hundred years. The only problem with the design of the harpsichord was that it lacks the ability to create dynamics naturally. Instead, different stops must be used to achieve different timbres and volumes, like on organs.

This particular harpsichord is a hand-built modern replica based on designs from the Baroque period and features two different stops.
VS Harpsichord features
Diatonically sampled, 4xRR.
Adjusted to be Equal-tempered, A440, to be compatible with modern ensembles.
Includes two stops.
Full Decays sampled.
Includes "Plus" Kontakt edition with added capabilities.
The VS Harpsichord for Windows and Mac (VST/AU/Kontakt) is available for purchase for $15 USD.
More information: Versilian Studios / VS Harpsichord