Vibrant Digital Engineering has released version 1.3.0 of Diode-108, a drum machine app for iPad.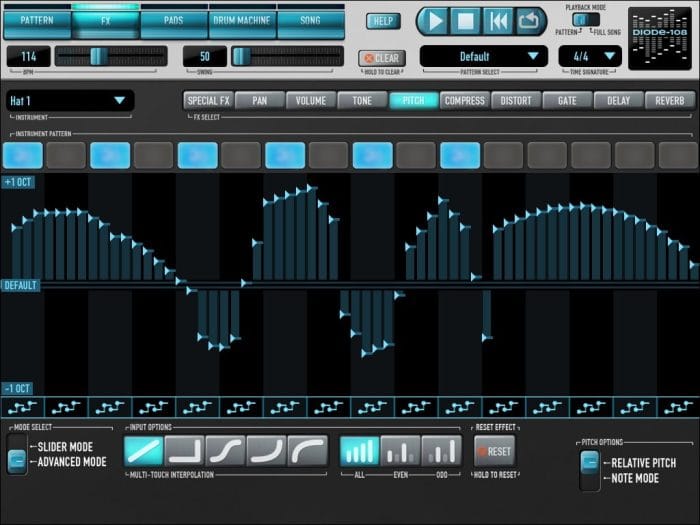 Diode-108 is the only iPad drum machine on the market with direct control over every effect—HIT BY HIT. The new leader in drum machines is here, with 16 voices (not 9), drag-and-drop per beat effects, note mode to change pitch, and the ability to make and share kits. Revolutionize your groove-making and create sounds you've never heard before.
Changes in Diode-108 v1.3.0
Advanced FX mode. Many FX can be changed 4 times per step with a touch & multitouch interface. Smoothing between steps is optional. Great for smooth parameter changes, complicated hi hat programming, and glitch sequencing.
Extended sample lengths. Now up to ten seconds per sample.
Loud and quiet hits by double-tapping on steps in PATTERN view.
The app is available for purchase for $4.99 USD.
More information: Vibrant Digital Engineering