Vienna Symphonic Library has announced the release of Blüthner 1895, a Synchron series grand piano virtual instrument.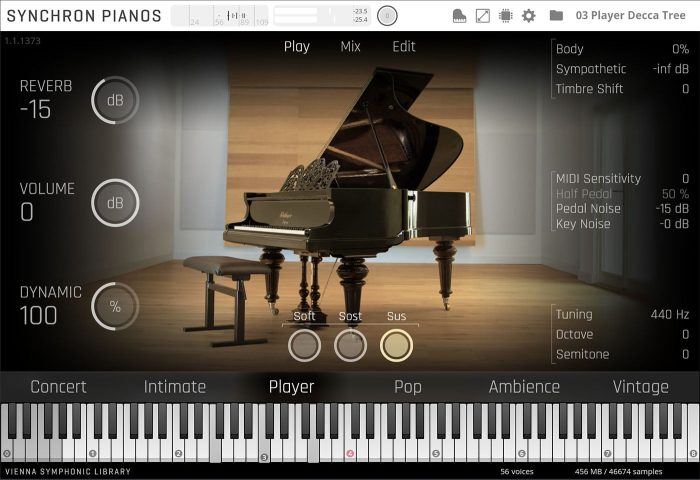 Vienna Symphonic Library's Blüthner 1895 grand piano was recorded at Stage B of Synchron Stage Vienna. This beautiful 69 m² (739 sq ft.) live room with a 3.5 to 4.5 m (11.5 – 14.75 ft) height features a controlled acoustic environment with less ambience than the large main hall (Stage A).

While beautifully restored, this Blüthner 1895 was recorded "as is", with all the charm and peculiarities that give a seasoned instrument its character. Its virtual recreation is extremely versatile and well suited for soloists looking for a slightly different, personal piano sound.

The Blüthner lends itself extremely well to song accompaniments and chamber music settings, as well as to pop songs and ballads where other concert grands sound too large and obtrusive. Presets like "Intimate" or "Vintage" bring out this special quality even more.
Blüthner 1895 is on sale for the intro price of $185 USD for the Standard Library (regular $218 USD) and $325 USD for the Full Library (regular $386 USD). The offer expires August 31st, 2019.
The piano is also available as part of the Synchron Package and Synchron Pianos Bundle.
More information: Vienna Symphonic Library