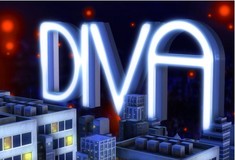 Vintage Synth Pads has announced a pre-release of Electronic, a soundset featuring 150 presets for u-he's Diva virtual analog synthesizer.
This collection focuses on old school electronic music sounds from the 1970s-1980s. There are many sounds from the classic years of synthesizers that have rarely or simply not made their way into the VSTi plugin realm. "Electronic" for Diva is a collection of sounds designed to emulate sounds heard in some of the classic recordings by Brian Eno, Vangelis, Kraftwerk, Tangerine Dream, Jean Michel Jarre, Cluster, to name a few.
Electronic for Diva is scheduled to be released in early March. The soundset is available to pre-order at a 30% discount by using coupon code divanow at checkout.
More information: Vintage Synth Pads / Electronic