Origin Sound has released Vintage Vocals – Movie Cuts & Scratches, a sample pack featuring samples from a selection of classic old films.
The library is dedicated to introducing a memorable theme within your productions by creating a rich narrative throughout.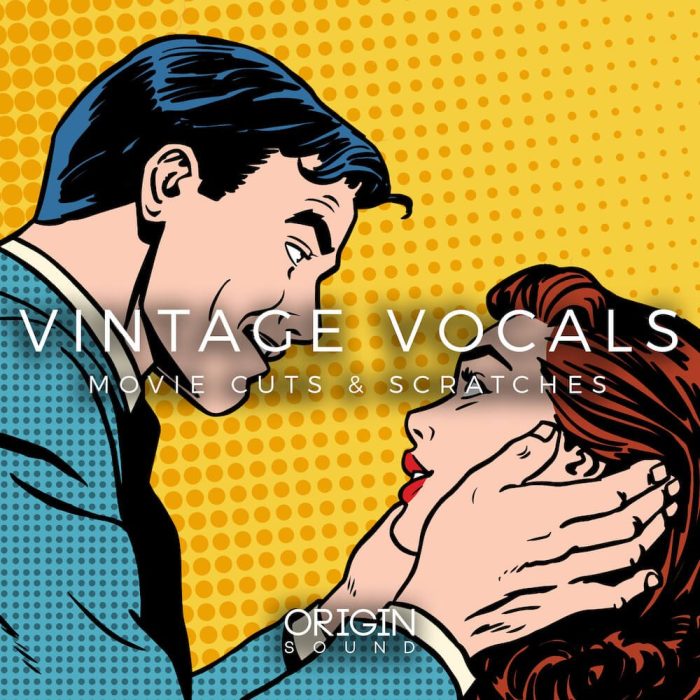 Within this pack you will come across a vast selection of 264 spoken word quotes, meticulously cut from classic movie titles such as Night of the Living Dead, His Girl, Reefer Madness, and more. Each intriguing line possessing a wealth of authentic vintage artefacts that will no doubt valuable asset in enhancing your productions overall sonic aesthetic. Additionally we have provided a range of 80 warped vocal scratch edits, for those of you wanting to add a more creative flair to your tracks.

Origin Sound's Vintage Vocals is a valuable asset for any producers sample library, whether you produce Trap, Hip Hop, Dubstep, Drum & Bass, Future Beats, Downtempo, whatever the genre, these samples will provide your music with a valuable context and narrative that is an essential element when trying to stand out from the rest.
The sample pack costs £21.95 GBP.
Also available is Vinyl Era – Lofi Hip Hop Crates, an extensive collection of meticulously crafted samples, each one considered and processed with the sole intention of effortlessly transporting your productions into the vinyl era.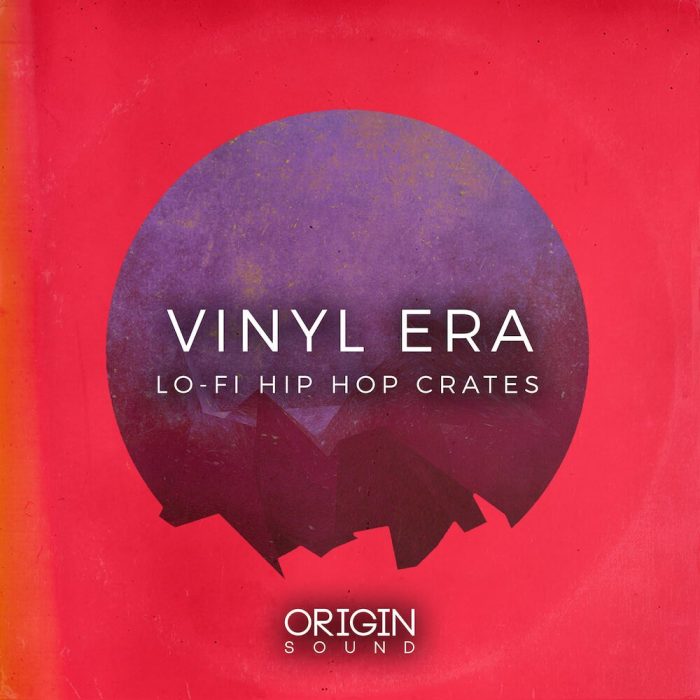 The foundation of any Origin Sound vinyl orientated library is of course the selection of 'stacks' samples. These are music layers consisting of multiple layers, such as an emotive rhodes chord progression with a smooth bassline and delicate guitar lick, the stacks provide a warm, thick texture, that will spark your creativity with ease, whilst immediately enriching the detail in your production by subtly adding all the typical vinyl artefacts. Of course as with all of our packs, the chord progressions, melodies, and basslines, are all split up separately with accompanying MIDI, for those who want to dive further into the stacks samples and add their own personal tweaks.

Vinyl Era is packed with a wealthy selection of 120 dusty individual drum hits, boasting a wide range of timbres whilst maintaining the aesthetic of the vinyl era throughout. Additionally, for those who are after some quick inspiration when putting together their track, there is a wide selection of 30 nifty drum loops with a variety of creative rhythms between 90 and 100 bpm provided, along with stem bounces that allow easy interchangeability between the grooves on offer.

Of course if you are after some versatile tools to take your production to the next level, this library comes armed with 20 authentic SFX, ranging from vinyl crackles, through to texture atmospheres, that will provide your track with subtle detail that may not be heard by the listener, but will no doubt enhance the overall sonic aesthetic of your music.
Vinyl Era features
192 loops in total.
180 one shot samples.
24 MIDI files.
Includes 120 Punchy drum hits, 30 Dusty drum loops (with stem bounce), 20 Bonus percussion loops, 11 Warm bass loops (+MIDI), 16 Emotive chord loops (+MIDI), 23 Delicate melody loops (+MIDI), 11 Thick musical stacks (with Aged + Chopped edits), 40 Versatile musical one shots, 20 Authentic SFX.
Vinyl Era costs £24.95 GBP.
More information: Origin Sound