VIProducer has announced a comprehensive mixing course developed with Grammy Award winning mixing engineer Simon Gogerly.
Simon is one of the UK's leading mix engineers. Over a career spanning 30 years he's worked with several of the world's top selling recording artists including Gwen Stefani, Paloma Faith and Underworld. In 2006, he was awarded a Grammy for his work on the U2 album "How To Dismantle An Atomic Bomb".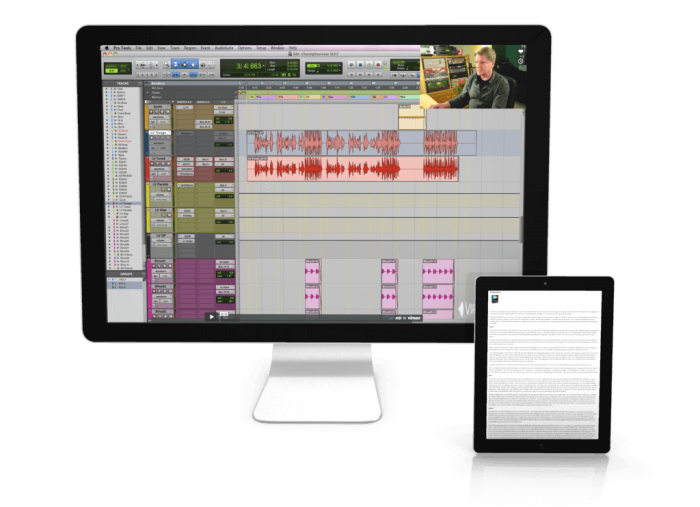 Simon will break down his creative process and explain his approach to Mixing through a series of easy to watch video tutorials.

Using the tracks "Chasing Your Love" by Ethan Ash and "Fall From Grace" by F.O.X, students will learn Simon's mix methods, tricks, and secrets.

With a combination of analog summing, hardware and software processing the course will cover:

• Mixing Drums
• Processing Lead Vocals
• Processing BV's
• Grouping Channels
• Finding the right balance
• Setup of Aux FX
• Using FX processing creatively
• Automating tracks
• Creating Stems

In addition to the text & video footage, stem files from each of the songs featured in the course, will be available to download so that the lessons learnt can be put into practice.

Each VIProducer course fulfills VIProducer's primary aim of providing users with access to the techniques and knowledge employed by the world's leading producers to create chart topping music.
Simon Gogerly's VIProducer Mixing course is available at an introduction price of £19.99 GBP until the 17th of April (regular £39.99 GBP).
More information: VIProducer / Simon Gogerly Mixing Course