VirSyn has announced the release of Addictive Pro, a hybrid sound synthesizer app for iPad.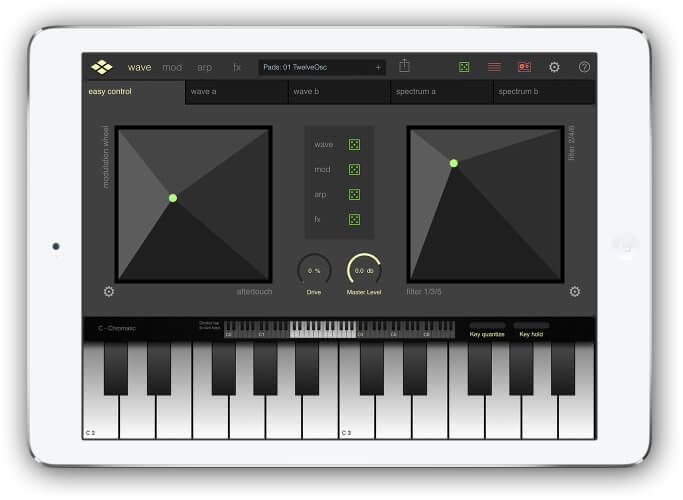 The hybrid synthesis algorithm on which Addictive Pro is based provides you with efficient means for easy control of complex sounds far beyond usual sound synthesis methods:
Addictive Pro provides you a with unique form of Wavetable oscillators. These Wavetables are generated from the harmonic content and the free digital filter structure entered by the user.

The sound of up to 12 of this Wavetable oscillators is then further refined with a classic analog filter available in several 24dB and 12dB forms.

For the optional noise part of the sound you can use the same sophisticated digital filter struct as for the wavetable oscillators allowing for a vast variety of ever changing noisescapes.

The intelligent sound and rhythm randomizer can be applied to different sound aspects separately for really useful sound design and inspiration.

A four part polyrhythm Arpeggiator creates complex rhythmical structures with a touch of a finger.
The Addictive Pro for iPad is available for purchase for $11.99 USD.
More information: VirSyn / Addictive Pro