VirSyn has announced the release of a native 64-bit version of Cantor – The Vocal Machine for Windows and mac that "turns your computer into a virtual singer".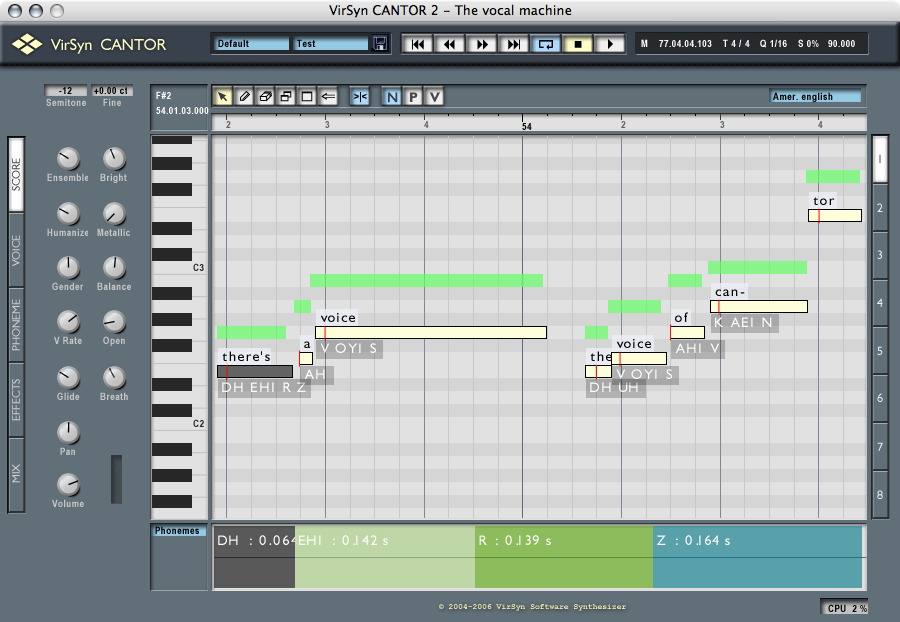 The human voice is the most sophisticated and versatile instrument used in musical expression. With CANTOR an exciting new era of realtime vocal synthesis begins right now ! Imagine entering your lyrics in plain english and then "sing" your lyrics instantly just by playing the melody on your MIDI Keyboard. Add realistic expression with realtime parameters controlling vibrato rate and depth or changing the character of the singing voice from female to male !
Cantor v2.5 features
Expressive solo-, background- and choir vocals.
Score editor with total host integration (VST / AU).
50+ ready to use natural and artificial voice characters.
Sings in German and American English.
Cantor – The Vocal Machine is available for purchase for 299 EUR. The upgrade to the 64-bit versions is free of charge for users of the corresponding 32-bit versions.