UJAM has launched its new Virtual Drummer range of virtual drum instruments for Windows and Mac.
Virtual Drummer Solid is your seasoned pro for sophisticated, grand productions.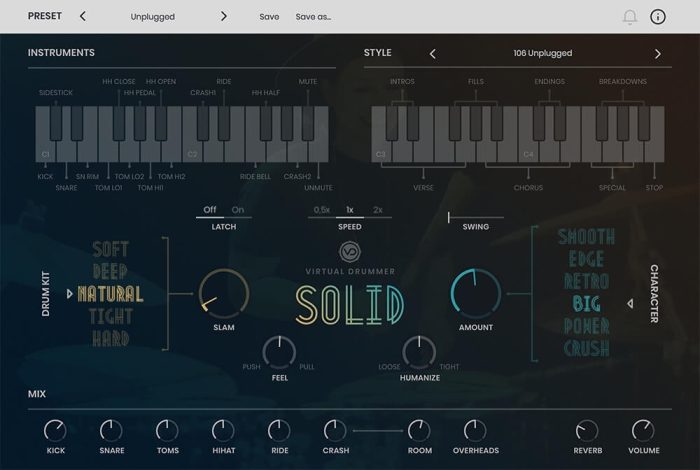 For all popular genres and moods, SOLID provides those untouchable gold-standard drumming styles and sounds that open record label executives' doors, hearts and wallets.
Virtual Drummer Phat is your go-to ace for grooving funky and urban drumming.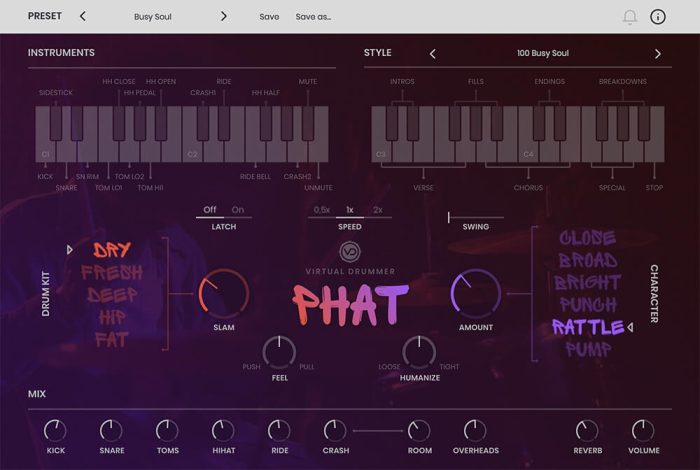 For all genres from Retro Soul to G-Funk, PHAT adds a smooth rhythm fundament to your production with its wide range of drumming styles and sounds.
Virtual Drummer Heavy is a forceful rock and indie specialist.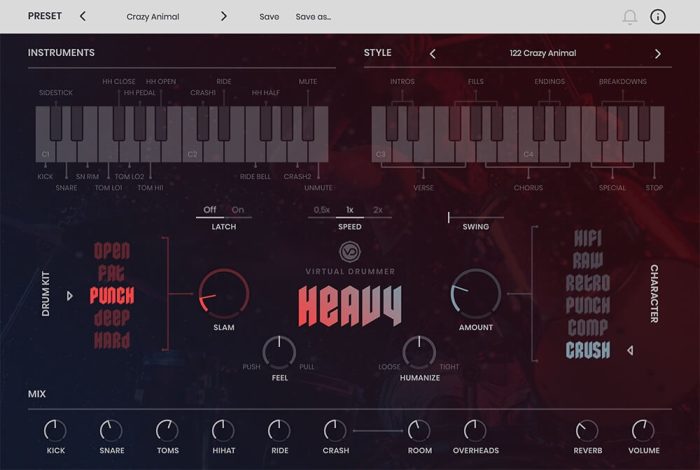 For all genres from soft pop rock ballads to Seattle-style overdrive grunge, HEAVY adds a wide range of drumming styles and sounds in your production.
Each of the instruments comes with 5 meticulously recorded kits, with 30 styles and 720 patterns (intro, verse, chorus, ending). You get full control over tempo, timbre and variations and custom FX algorithms are included.
The Virtual Drummer instruments are available from Plugin Boutique at 50% off until January 11th, 2018.
More information: Plugin Boutique / UJAM